About "Clio" name origin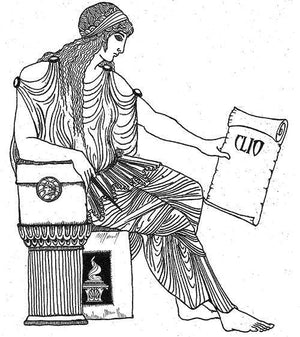 If you browse any website which contains suggestions for baby names, you will find the word meaning as well as the expected nature of the person with that name. If you check for the names of real people whom you know, it is great fun to compare the suggested personality nuances of each name with the actual personality of the person who has that name.
Let us look at the name Clio, for example. It is a very common name among Greek babies, and the root word Clio in Greek stands for celebration. Clio was the name of the mythological muse of poetry as well. What personality would those people have who were named Clio when they were babies? People with their name as Clio would generally be very adept at expressing themselves creatively. They are usually attracted by the Arts and anything artistic. Such people are in the limelight more often than not, and they usually enjoy all the attention.
Now let us compare these characteristics with a new offering from the Giliarto group of online jewelry. We are talking about the online 3D jewelry design app Clio brought to you by Giliarto. Yes, it is a very artistic outlet for our jewelry customers. It helps you celebrate all those special occasions with just the right kind of jewelry that is exactly as per your choice. You can express your creative thoughts through the Clio app which allows you to design jewelry exactly as you have imagined, without being bound by the designs we have created for you on our website.  Let us describe the Clio app to you, so you can clearly understand how apt a name it is.
It is always common for a jewelry buyer to wonder after the purchase 'what if the design was such' or 'what if the color was this instead of that' and so on. The standard designs available in most online jewelry stores are all very attractive in their own way, but many customers look for that wee bit of change in the design to make it just perfect for themselves and their loved ones. For such choosy customers, our Clio app is just perfect.
You get a variety of filters by which you can dictate every aspect of the jewelry piece. You can decide what is the maximum cost you are willing to pay, the color you would want, the raw material or metal which you need in your trinket, the shape and the size you would like. Once you have picked and chosen your best combination of all these factors, you can order the final product you have designed.
The best thing about getting to design your own jewelry using an app like Clio is that you do not have to pay for a particular piece and then get stuck with it if you do not like something about it. With Clio you can try out as many combinations as you want and see exactly how it would look in three dimensions, and you can order the final product only when you are completely satisfied.
Leave a comment
Comments will be approved before showing up.
---
Also in Articles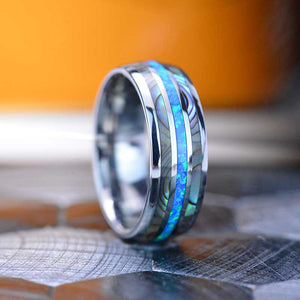 Unveiling the Timeless Elegance: Tungsten Rings with Abalone Shell and Crushed Opal Inlays for Men
In the world of men's fashion, finding a ring that perfectly combines style, durability, and distinctiveness can be a challenging task. However, the search ends with the mesmerizing allure of tungsten rings adorned with abalone shell and crushed opal inlays. These exquisite rings offer an extraordinary blend of natural beauty, rugged strength, and artistic craftsmanship, making them an ideal choice for modern men who seek to make a bold and unique statement.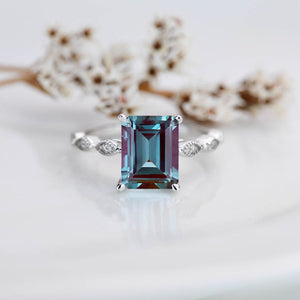 Embracing Eco-Friendly Jewelry: The Beauty of Recycled Gold and Lab-Grown Stones
In recent years, the world has witnessed a growing awareness and concern for the environment, leading to a surge in demand for sustainable and eco-friendly products. The jewelry industry, often associated with resource-intensive practices and environmental concerns, has not been immune to this shift. As consumers become more conscious of their choices, eco-friendly jewelry crafted from recycled gold and lab-grown stones has emerged as a popular and ethical alternative. In this article, we explore the beauty and significance of eco-friendly jewelry, shedding light on the benefits it offers to the environment and why it's becoming a preferred choice among jewelry enthusiasts.