April birthstone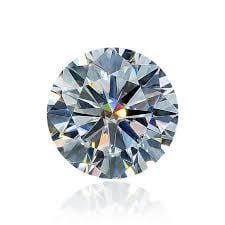 During Biblical times, there was a priest who wore 12 different gemstones on his breastplate. Each of this stones was associated with a particular sign of the zodiac (some say the 12 months of a year). Each month came to be associated with a particular stone and people used to wear that stone in that month.
The most prized month in terms of birthstones is April. The reason is that the most valuable gemstone – the diamond – is considered the birthstone for April. We tend to think of the diamond as a brilliantly shining white colored gemstone, but there are actually several shades to a diamond. You will see shades of yellow, pink, red, green and blue in diamonds. In fact, diamonds with some shades of color are costlier than the ones in pure white color, even though the color technically comes from 'impurities' in the diamond. Diamonds were first mined in India but now are found in several countries, of which South Africa has the highest density of occurrence. Diamonds are very popular across the world and there are many reasons for this.
A diamond is looked upon with awe and admiration for its beauty, hardness and durability. Of all gemstones, the diamond has the best 'sparkle' and 'dazzle' because of the unique internal reflection of light from one layer to the other. The word diamond is adapted from the Greek word 'adamas' which means invincible. But in the context of birth stones, a diamond is also credited with healing powers apart from its usual properties. Diamonds worn on the body are believed to purify the blood, and also control brain diseases. Apart from its curative properties, a diamond is often gifted as a symbol of unending love, which is why it finds pride of place in engagement rings and marriage rings.
Leave a comment
Comments will be approved before showing up.
---
Also in Articles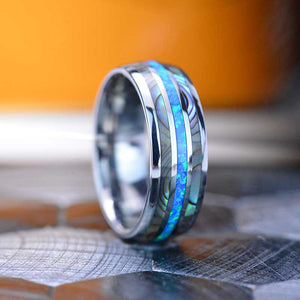 Unveiling the Timeless Elegance: Tungsten Rings with Abalone Shell and Crushed Opal Inlays for Men
In the world of men's fashion, finding a ring that perfectly combines style, durability, and distinctiveness can be a challenging task. However, the search ends with the mesmerizing allure of tungsten rings adorned with abalone shell and crushed opal inlays. These exquisite rings offer an extraordinary blend of natural beauty, rugged strength, and artistic craftsmanship, making them an ideal choice for modern men who seek to make a bold and unique statement.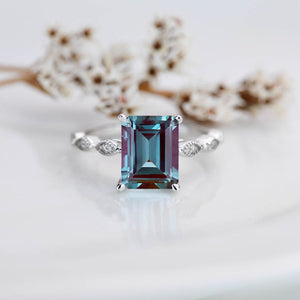 Embracing Eco-Friendly Jewelry: The Beauty of Recycled Gold and Lab-Grown Stones
In recent years, the world has witnessed a growing awareness and concern for the environment, leading to a surge in demand for sustainable and eco-friendly products. The jewelry industry, often associated with resource-intensive practices and environmental concerns, has not been immune to this shift. As consumers become more conscious of their choices, eco-friendly jewelry crafted from recycled gold and lab-grown stones has emerged as a popular and ethical alternative. In this article, we explore the beauty and significance of eco-friendly jewelry, shedding light on the benefits it offers to the environment and why it's becoming a preferred choice among jewelry enthusiasts.