Art Deco in Jewelry Industry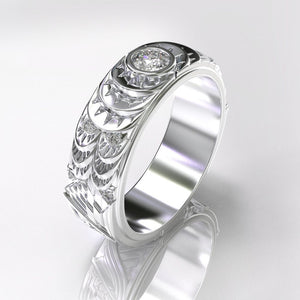 Art Deco in Jewelry Industry
You must have heard of the word Art Deco in a jewelry store or in a commercial for a jewelry brand more than once. As most of you know, the Art Deco is an historical era of cultural motivation. In the 1920s in Paris, a number of events took place which collectively indicated a need for modernizing. The Art Deco jewelers of today borrow inspirations from the dominant designs of that era to produce vintage-themed contemporary jewelry.
Typical Characteristics of This Style of Jewelry
The Art Deco jewelry of today bears heavy resemblance with those of 1920s. Common design elements are the chief characteristics of these kind of jewelry. As a result, you will see a lot of old cuts in gemstones in this section. Old European cut, rose cut, Calibre, etc., are prevalent in jewelry of this era. Platinum pieces are also more dominant in the Art Deco jewelry than in other sections. This owes to the fact that white gold and platinum were prominent choices in jewelry at the time. 
Imported Designs
It's not just the gemstone cuts and precious metals that set Art Deco jewelry apart from the contemporary ones. The biggest point of distinction between these jewelry and their modern counterparts is design. The Art Deco jewelry that we see today bear geometric patterns, filigree and complex cut-out motives that were hallmarks of that era. The designs also have a lot of room for colored gemstones. 
The Modern Makes
Art Deco jewelry today are designed using waxing molds which help attain the complex filigree work that were the chief characteristics of vintage pieces. However, the reproduced versions bear a softer, milder appearance than the starker originals. Aside from that, the inspired pieces are available in white metals as well as gold and rose gold metals. 
Leave a comment
Comments will be approved before showing up.
---
Also in Articles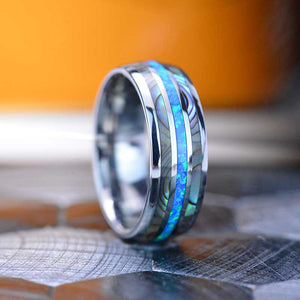 Unveiling the Timeless Elegance: Tungsten Rings with Abalone Shell and Crushed Opal Inlays for Men
In the world of men's fashion, finding a ring that perfectly combines style, durability, and distinctiveness can be a challenging task. However, the search ends with the mesmerizing allure of tungsten rings adorned with abalone shell and crushed opal inlays. These exquisite rings offer an extraordinary blend of natural beauty, rugged strength, and artistic craftsmanship, making them an ideal choice for modern men who seek to make a bold and unique statement.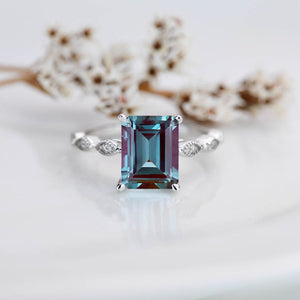 Embracing Eco-Friendly Jewelry: The Beauty of Recycled Gold and Lab-Grown Stones
In recent years, the world has witnessed a growing awareness and concern for the environment, leading to a surge in demand for sustainable and eco-friendly products. The jewelry industry, often associated with resource-intensive practices and environmental concerns, has not been immune to this shift. As consumers become more conscious of their choices, eco-friendly jewelry crafted from recycled gold and lab-grown stones has emerged as a popular and ethical alternative. In this article, we explore the beauty and significance of eco-friendly jewelry, shedding light on the benefits it offers to the environment and why it's becoming a preferred choice among jewelry enthusiasts.