Best Christmas Jewelry Gift For Her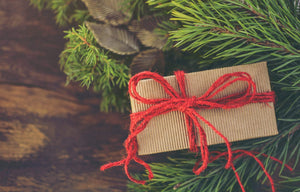 We keep talking about the Christmas Spirit, during which time it is expected that we would make all attempts to make everyone around us happy and loved. If you can do it for the world, why not do it for that special woman in your life? There is no better time than Christmas to gift your woman something she will cherish for a long time. Let us take you through the most popular women's jewelry gifting ideas of 2018.
Watch – This is not a regular watch we are suggesting but what we call a bracelet watch. The base of this ornament is a beautiful bracelet in metal (and probably embellished with precious stones, if you have the budget). A timepiece is added on the bracelet. The bracelet watch need not be in the colorless steel look always, and you can choose from a number of soft metallic colors for the bracelet.
Eternity Ring – These rings are usually exchanged during an engagement, but why not use this Christmas to take those vows again? It would reflect your never-ending love for your woman, and inject a bit of festive cheer into your relationship. These rings usually have precious stones set on top of a metallic band. The choice of stones depends on the budget available to you, and you can also choose the gemstones according to their color and the color of the metallic band.
https://www.giliarto.com/collections/diamond-anniversary-bands/products/anniversary-band
Neckpiece – Show your woman how special she is by gifting her a heart shaped locket which she can wear with any of her necklaces. A great gift idea would be to have a gemstone inserted into the locket which will enhance the look of a simple necklace. Suck lockets also draw a lot of attention because of the dazzle and sparkle of the gemstone, even if the necklace itself is staid.
https://www.giliarto.com/collections/diamond-white-gold-necklace/products/1-2-ctw-diamond-vintage-inspired-16-necklace
Large Ear rings – Golden earrings in the form of large hoops are the flavor of the season in 2018. Even if she has a number of earrings, this will still be much loved by here, so you don't need to worry about going wrong with this one. You need not always opt for a perfectly circular shaped hoop, because many jewelers are coming up with oval or oblong shapes also.
Charm Jewelry – The great thing about this jewelry is that it can be customized in terms of not only design and shape, but also the specific charm elements that would be used for the person being gifted. This type of jewelry uses metals, stones and other materials depending on what charm is being used.
Stud Earrings – We spoke about the large hoop earrings earlier, but the small studs for ears are a timeless classic which still remain popular. While simple metal studs are available, you can make this Christmas gift special by opting for pearl studs as well, which look very elegant and understated. Of course, for a dash of color, you can use other gemstones.
https://www.giliarto.com/collections/diamond-stud-earrings/products/0-5-ctw-diamond-stud-earrings
Journey Necklace – This is a slightly different kind of necklace and has caught buyer's attention in 2018. It consists of a series of gemstones (either diamonds or others) which are set one after the other (instead of in a circular or overlapping pattern as is usually done) to form a straight or curved line pattern.
We have spoken about only seven choices above, but the reality is that there is no end to the options available when you need to buy Christmas jewelry for your woman. If you log on to the website of a good online jeweler like Giliarto, you will be able to find a number of eye catching designs that will make your shopping very easy.
Leave a comment
Comments will be approved before showing up.
---
Also in Articles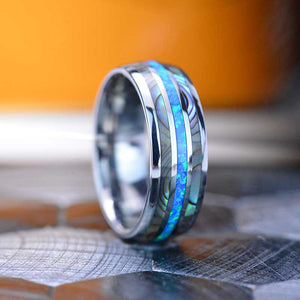 Unveiling the Timeless Elegance: Tungsten Rings with Abalone Shell and Crushed Opal Inlays for Men
In the world of men's fashion, finding a ring that perfectly combines style, durability, and distinctiveness can be a challenging task. However, the search ends with the mesmerizing allure of tungsten rings adorned with abalone shell and crushed opal inlays. These exquisite rings offer an extraordinary blend of natural beauty, rugged strength, and artistic craftsmanship, making them an ideal choice for modern men who seek to make a bold and unique statement.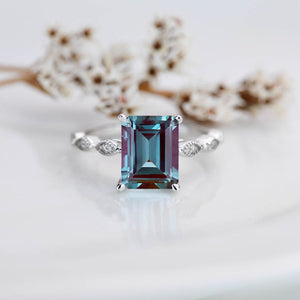 Embracing Eco-Friendly Jewelry: The Beauty of Recycled Gold and Lab-Grown Stones
In recent years, the world has witnessed a growing awareness and concern for the environment, leading to a surge in demand for sustainable and eco-friendly products. The jewelry industry, often associated with resource-intensive practices and environmental concerns, has not been immune to this shift. As consumers become more conscious of their choices, eco-friendly jewelry crafted from recycled gold and lab-grown stones has emerged as a popular and ethical alternative. In this article, we explore the beauty and significance of eco-friendly jewelry, shedding light on the benefits it offers to the environment and why it's becoming a preferred choice among jewelry enthusiasts.