Fashion Jewelry for Women- What You Ought to Know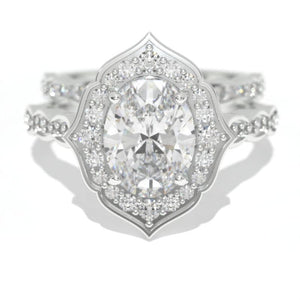 Fashion Jewelry for Women- What You Ought to Know 
Jewelry is a big part of our day to day fashion. Whether it is to complete our everyday looks, or to get that perfect Instagram-worthy look, we need some fashionable jewelries in our personal collections. 
To build the trendiest collection when it comes to fashion jewelry, women go high and low, often breaking their bank in their effort to grab the most enviable piece in the gallery. But fashion does not need to be so demanding, nor expensive. You can get fashion jewelry for women in all kinds that go well with both daily and occasional wear for much less, if you know what to get, and where. 
Today, let's talk about the five quintessence of every woman's jewelry collection that establish the wearer as a fashion diva in an instant. While we are at it, let's also cover some vital shopping tips so that you make those statement-making pieces your own without spending all of your paycheck.
All you ladies out there who have a long-time partner you see a future with, start dropping hints about your preferences concerning engagement rings. Take control of things instead of going with whatever he thinks you like. Do not settle for an engagement ring that you are less than impressed with. 
If you like it bold and boastful, say it. If you want something sublime and understated, put it out there. Do whatever it takes, but make sure that by the time your man walks into the store to buy an engagement ring for you, he knows the ring you want inside and out. It's okay to be clear on some things, and your engagement ring is definitely one of those. 
Pendants That Turn Head
When we are talking about fashion jewelry for women, we can't forget to include the dainty pendant. Your collection can have any amount of jewelry you like, but it cannot not have some seriously incredible pendants, and those are not some lofty, decorative adjectives. You really need pendants that will make eyeballs follow you. That's the first rule of good dressing- an accessory that lift things up infinitely. 
So whatever your weekday or weekend style is, you need a handful of great-looking pendants to complete them. You can't duck this, even if you are a sweatshirt and running shoes type of girl. Luckily for you, there are more options in pendants today than you can cover in a lifetime. So breeze through the virtual galleries of your favorite jewelry stores to shop your pendants. 
A Pair of Sparklers for the Ears
For the ears, you need to fork up some extra. It's no point buying earrings every few months if they do not stand out the way iconic earrings do. So, cut the clutter and go straight for diamond studs. You must be grappling for your wallet right now. That's understandable. Those pretty studs don't come cheap. So here is what you can do to make it easy on your pocket. Save up for as long as you need and in mean time, refrain from buying any earrings at all because the sacrifice, believe you me, would be way worth it. 
So hold your horses and build your fund while you keep an eye on the studs of your choosing in the gallery. 
Bracelets That Elevate Any Outfit 
Like diamond studs, diamond bracelets too are once-in-a-life purchase, at least for common hardworking people. The wisest thing to do is to make the most of that investment. Your aim as a buyer should be to find that bracelet that for one, works with all casual and fancy outfits, and for another, elevates everything you wear. 
Even though there are tons of diamond bracelets out there that may fit this description, you need to have the eye to spot the correct one out for you. So, it's advised to leave the bracelet for last. When you have developed a keen sense of fashion, identifying that bracelet from a myriad will be a child's play. 
Add More Silver to Your Bling
If you are a bling person, you are in the best time in fashion. Yellow gold is back and it's making appearances everywhere. As great as bling is, you also need to have some white metals in your wardrobe. Bling works up contrast and white metals work up magic. They elevate the fashion worthiness of outfits whilst standing out on their own. 
If you can't afford white gold or platinum at the moment, no matter. Make do with silver till you can buy some serious white metal ornament for the long run. 
How to Buy More for Less
No, there is no fixed technique to buying fashion jewelry for women. Most people take buying online seriously, which is good, until they make it their mantra to the exclusion of all other associated advises. Buying online is indeed the trick to getting more bang for your buck, but there is more to it than just avoiding the brick and mortar stores. Below are some of the secrets to buying more jewelry out of lesser investments.
Shop from Stores with Reasonable Pricing
The first mistake that jacks up the expenses unduly is shopping from big brands that charge steeply. Your goal as a buyer should be to buy from a seller that promises consistently reasonable prices for all its items. These are the stores that sell big year round and have maximum business. Anybody who does not offer the right prices is not a practical choice. 
Look out for Sales
This may sound surprising for many but online jewelers too have sales and discounts at different times of the year. These sales are the right time to hit the pot. If you are able to time your purchase right and avail a good sale, it's like a jackpot. You may wind up a purchase in about half the full amount. 
You want to keep the price in check? Customize your goods. Build your own jewelry so that you get to decide what you want to include and what you want to leave out so that in the end, you have the product and the price exactly to your liking. That's a double win, if you ask me. 
Trawl the Galleries for Alternatives
There is a humongous market of alternatives burgeoning out there, and people are all over it. If you are tight on money but still feel like shopping jewelry, stay in the alternate lane. Colored gems, alternate metals, wood pendants, glass beads, stainless steel jewelry, the choices are so numerous today. By choosing the alternative, you can save big and yet land pretty charming pieces of fashion jewelry. But do not forget to accompany this with a little research so that you don't end up putting your money on the wrong kind of alternatives. Trust the reputable companies on this. 
https://www.giliarto.com/blogs/news/what-is-a-promissory-ring  
Leave a comment
Comments will be approved before showing up.
---
Also in Articles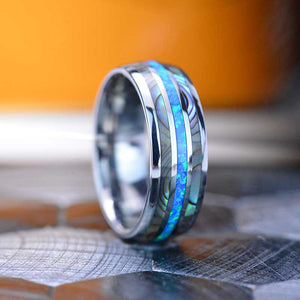 Unveiling the Timeless Elegance: Tungsten Rings with Abalone Shell and Crushed Opal Inlays for Men
In the world of men's fashion, finding a ring that perfectly combines style, durability, and distinctiveness can be a challenging task. However, the search ends with the mesmerizing allure of tungsten rings adorned with abalone shell and crushed opal inlays. These exquisite rings offer an extraordinary blend of natural beauty, rugged strength, and artistic craftsmanship, making them an ideal choice for modern men who seek to make a bold and unique statement.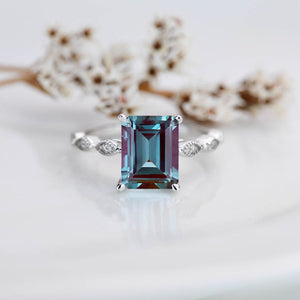 Embracing Eco-Friendly Jewelry: The Beauty of Recycled Gold and Lab-Grown Stones
In recent years, the world has witnessed a growing awareness and concern for the environment, leading to a surge in demand for sustainable and eco-friendly products. The jewelry industry, often associated with resource-intensive practices and environmental concerns, has not been immune to this shift. As consumers become more conscious of their choices, eco-friendly jewelry crafted from recycled gold and lab-grown stones has emerged as a popular and ethical alternative. In this article, we explore the beauty and significance of eco-friendly jewelry, shedding light on the benefits it offers to the environment and why it's becoming a preferred choice among jewelry enthusiasts.