Giliarto Jewelry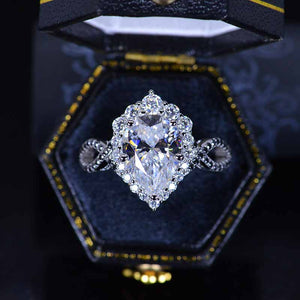 Giliarto Jewelry has been making waves in the world of custom jewelry design, and for good reason. This innovative company has made it their mission to provide customers with unique and personalized pieces of jewelry that are both affordable and high quality.
One of the most impressive features of Giliarto Jewelry is their custom design service. Customers can work with Giliarto's team of experienced designers to create a piece of jewelry that is truly one-of-a-kind. From engagement rings to necklaces, bracelets, and earrings, Giliarto can bring any design to life.
What sets Giliarto apart from other jewelry companies is their attention to detail and commitment to customer satisfaction. They understand that jewelry is a personal and emotional investment, and they strive to make every customer feel valued and heard. Their team of designers works closely with each customer to ensure that their vision is brought to life in a way that exceeds their expectations.
In addition to their custom design service, Giliarto also offers a wide selection of unique jewelry designs. From classic styles to more modern and trendy pieces, there is something for everyone in their collection. Their jewelry is made using high-quality materials such as gold, diamonds, and precious gemstones, ensuring that every piece is not only beautiful but also durable.
Perhaps one of the most appealing aspects of Giliarto Jewelry is their affordability. While custom jewelry design can often come with a hefty price tag, Giliarto offers their services at a competitive price point. This means that customers can get a piece of jewelry that is tailored to their style and budget, without breaking the bank.
Giliarto has quickly become a popular choice for those looking for unique and personalized jewelry. Their commitment to quality, customer service, and affordability has made them a leader in the industry. Whether you're looking for a classic engagement ring or a modern piece of jewelry that reflects your individuality, Giliarto has something for everyone.
In conclusion, Giliarto Jewelry is a company that stands out in the world of custom jewelry design. Their commitment to unique designs, personalized service, and affordability has made them a popular choice for those looking for a special piece of jewelry. If you're in the market for a piece of jewelry that is truly one-of-a-kind, consider working with Giliarto to create something that is both beautiful and meaningful.
Leave a comment
Comments will be approved before showing up.
---
Also in Articles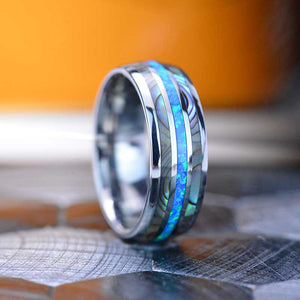 Unveiling the Timeless Elegance: Tungsten Rings with Abalone Shell and Crushed Opal Inlays for Men
In the world of men's fashion, finding a ring that perfectly combines style, durability, and distinctiveness can be a challenging task. However, the search ends with the mesmerizing allure of tungsten rings adorned with abalone shell and crushed opal inlays. These exquisite rings offer an extraordinary blend of natural beauty, rugged strength, and artistic craftsmanship, making them an ideal choice for modern men who seek to make a bold and unique statement.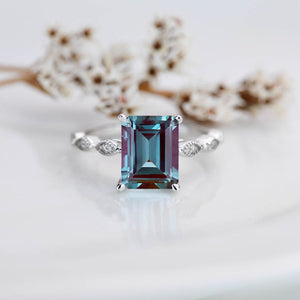 Embracing Eco-Friendly Jewelry: The Beauty of Recycled Gold and Lab-Grown Stones
In recent years, the world has witnessed a growing awareness and concern for the environment, leading to a surge in demand for sustainable and eco-friendly products. The jewelry industry, often associated with resource-intensive practices and environmental concerns, has not been immune to this shift. As consumers become more conscious of their choices, eco-friendly jewelry crafted from recycled gold and lab-grown stones has emerged as a popular and ethical alternative. In this article, we explore the beauty and significance of eco-friendly jewelry, shedding light on the benefits it offers to the environment and why it's becoming a preferred choice among jewelry enthusiasts.