How to build your own engagement ring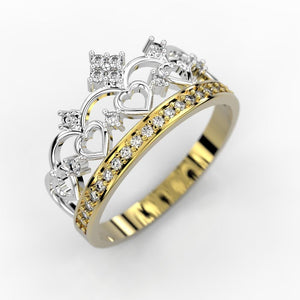 Planning every aspect of your own wedding is so much fun and really romantic. You put in a lot of thought into the venue, the guest list, the clothes, the invitees, food and drink and every small detail. And the choice of your engagement ring is one of the most special activities you engage in. Are there any special things you should keep in mind while you select your engagement ring? Of course there are.
Discuss with your partner whether you both would like similar material and designs for your rings or you would prefer to maintain your individuality. This discussion should of course also include (or be preceded by) a heart-to-heart discussion about the kind of budget you have and how much it could possible stretch (or even reduce) in the coming months. If your wedding date is a few months away, you might also want to keep an additional amount because it is likely the prices of the pieces you are browsing now would go up by the time you are ready to buy.
One mistake people often make is to forget that the engagement ring is meant to be on their fingers even after the marriage, so it should be in line with your lifestyle and occupation. Sporty people should prefer platinum for its durability, for example, and people who work with their hands would be better off with a simple band design which fits snugly, so that there is less chance of it coming off.
Our final advice is to go for timeless and classy rather than flashy and trendy. The reason is that a ring is meant to be worn forever, but today's jewelry trend might become outdated in a couple of years, leaving you with a trinket you can't throw away but you don't like wearing either.
We at Giliarto bring you a great option in online shopping for your engagement ring. You will find a great variety of designs and colors to suit all kinds of budgets and tastes. In case you would want to add a dash of individuality to your engagement ring, we have a solution for that as well.
You can try our 3D jewelry design app called Clio. You can spend hours trying out different design elements to create the engagement ring of your choice without having to spend anything till you are ready to order. By using the different filters, you can change the size, shape, design, color and even raw material of your ring and see how it looks from various angles and how much it costs. Only when you are completely satisfied with your creation would you order for it, and we will deliver the final product to you exactly how you have visualized it on our Clio app.
The benefit of using this app is that you do not have to be disappointed or dissatisfied after you order something and then waste time and money for a modification or a refund. You can try out hundreds of combinations in the comfort of your home before you finalize the one design that you love.
Leave a comment
Comments will be approved before showing up.
---
Also in Articles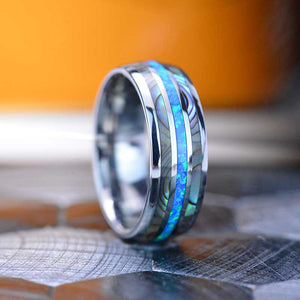 Unveiling the Timeless Elegance: Tungsten Rings with Abalone Shell and Crushed Opal Inlays for Men
In the world of men's fashion, finding a ring that perfectly combines style, durability, and distinctiveness can be a challenging task. However, the search ends with the mesmerizing allure of tungsten rings adorned with abalone shell and crushed opal inlays. These exquisite rings offer an extraordinary blend of natural beauty, rugged strength, and artistic craftsmanship, making them an ideal choice for modern men who seek to make a bold and unique statement.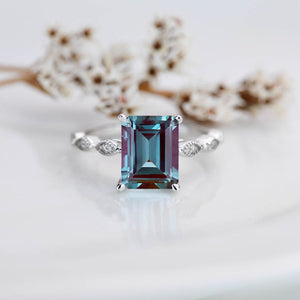 Embracing Eco-Friendly Jewelry: The Beauty of Recycled Gold and Lab-Grown Stones
In recent years, the world has witnessed a growing awareness and concern for the environment, leading to a surge in demand for sustainable and eco-friendly products. The jewelry industry, often associated with resource-intensive practices and environmental concerns, has not been immune to this shift. As consumers become more conscious of their choices, eco-friendly jewelry crafted from recycled gold and lab-grown stones has emerged as a popular and ethical alternative. In this article, we explore the beauty and significance of eco-friendly jewelry, shedding light on the benefits it offers to the environment and why it's becoming a preferred choice among jewelry enthusiasts.