How to choose the proper metal for engagement rings?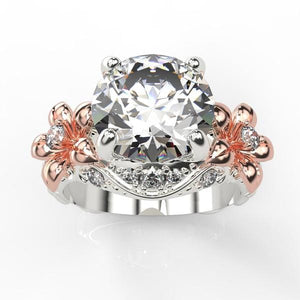 One of the most popular rings that are bought, gifted and worn across the world are engagement rings. They symbolize the promise of eternal love and togetherness when a woman and a man get betrothed to each other. While an engagement is one of the most memorable events in any person's life, but everyone wouldn't have the same choice and budget for his or her engagement rings. We bring you below the most common metals used to make engagement rings (not arranged in order of cost, though), from which you can take your pick:
Gold: This has been the most common metal used for making engagement rings. The dazzling brilliance of gold has always accorded a unique allure to it. The elegance of a simple golden band is as attractive to wearer and onlooker alike as an intricately carved golden engagement ring with encrusted diamonds is. Yellow colored gold has been the classic metal for engagement rings, but of late we also see some other variants. White gold, for instance, has silver finish which gives it a white glaze, and it needs to be rhodium plated once or twice a year. It is a cheaper alternative than yellow gold, and looks very attractive when made with encrusted diamonds. Another variant is rose gold, in which copper is added to yellow gold to make an alloy. This makes it last longer than either classic gold or white gold. It doesn't need any regular plating, and it is the cheapest among these three.
Platinum: This is one of the costliest metals you can use for your engagement ring, and has a natural white dazzle which makes it so attractive. It is more durable than gold and hence costlier too, and the fact that it is rarer than gold also is a reason. The high durability and resilience of platinum ensures that it will never get damaged or change its color or shape. Lots of working professionals who use their hands extensively prefer platinum for their engagement rings in spite of the higher cost, because there is very little chance of damage.
Palladium: This is another metal that is as durable and resilient as platinum but it costs much lesser. It has a bright silvery luster and weighs much less than platinum or gold. The silvery – white shine of a Palladium engagement ring stays unchanged for ever. Because of these reasons, Palladium is considered to be a worthy substitute for platinum. The emergence of palladium as a good metal for engagement rings and other jewelry happened over 80 years back when platinum was declared a strategic government resource at the beginning of World War II, and palladium hasn't looked back since.
Others: Some of the other materials used for making engagement rings are silver, tungsten and titanium. Titanium is the hardest among them, and silver the softest.
Your choice of metal would depend on your choice of metal, but you can take advice of good online jewelers like Giliarto who have every type of material and design to delight you.
Leave a comment
Comments will be approved before showing up.
---
Also in Articles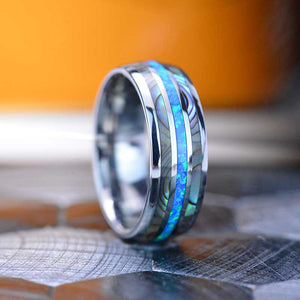 Unveiling the Timeless Elegance: Tungsten Rings with Abalone Shell and Crushed Opal Inlays for Men
In the world of men's fashion, finding a ring that perfectly combines style, durability, and distinctiveness can be a challenging task. However, the search ends with the mesmerizing allure of tungsten rings adorned with abalone shell and crushed opal inlays. These exquisite rings offer an extraordinary blend of natural beauty, rugged strength, and artistic craftsmanship, making them an ideal choice for modern men who seek to make a bold and unique statement.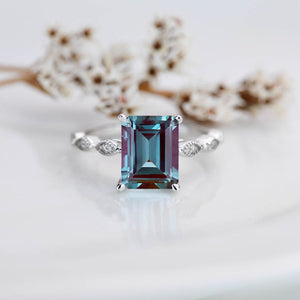 Embracing Eco-Friendly Jewelry: The Beauty of Recycled Gold and Lab-Grown Stones
In recent years, the world has witnessed a growing awareness and concern for the environment, leading to a surge in demand for sustainable and eco-friendly products. The jewelry industry, often associated with resource-intensive practices and environmental concerns, has not been immune to this shift. As consumers become more conscious of their choices, eco-friendly jewelry crafted from recycled gold and lab-grown stones has emerged as a popular and ethical alternative. In this article, we explore the beauty and significance of eco-friendly jewelry, shedding light on the benefits it offers to the environment and why it's becoming a preferred choice among jewelry enthusiasts.