How to Design a Custom Engagement Ring for Him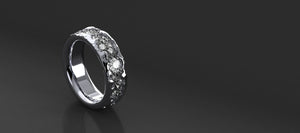 Custom-building an engagement ring is fun, if you are up for a little adventure. It takes one through the intricate steps in which a ring is brought to its finished form. So, it's both a learning experience as well as a joyride. The cherry on top is the result, which is unrivaled in its originality and artistry. So, if you are thinking of custom-designing an engagement ring for the man in your life, here is how to go about it. 
Get Your Hands on Some Inspiring Images 
First things first, you need to have some inspirations. That should not be hard to come by with the internet at your disposal. Just log on to Google and browse through the online galleries to coalesce some inspiring images. This will give you some readymade ideas to work on. Save the images and get prints for later use. 
A Jeweler Who Shares Your Vision 
Next thing, you need to find a jeweler who has an aesthetic sense akin to yours. This may take a little time taking into account the fact that it will involve a couple of interviews, face to face or online. Talk to them personally about the design you have in mind by showing the images. If you see their vision matching yours, then you are on the last lap of the process. 
Get on to the Components
Here is where you choose the components you want to see on the ring. Gemstone, metal, setting, pick away. This step, if not more important than the ones before, is vital to the outcome. So, take your time going through your options. Follow up with your jeweler after selecting a component to get his thoughts on its suitability. Work back and forth to make sure that the ring you will have in the end is the first of its kind. 
Leave a comment
Comments will be approved before showing up.
---
Also in Articles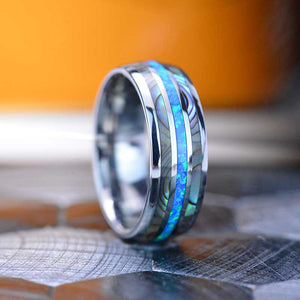 Unveiling the Timeless Elegance: Tungsten Rings with Abalone Shell and Crushed Opal Inlays for Men
In the world of men's fashion, finding a ring that perfectly combines style, durability, and distinctiveness can be a challenging task. However, the search ends with the mesmerizing allure of tungsten rings adorned with abalone shell and crushed opal inlays. These exquisite rings offer an extraordinary blend of natural beauty, rugged strength, and artistic craftsmanship, making them an ideal choice for modern men who seek to make a bold and unique statement.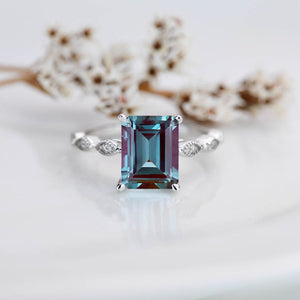 Embracing Eco-Friendly Jewelry: The Beauty of Recycled Gold and Lab-Grown Stones
In recent years, the world has witnessed a growing awareness and concern for the environment, leading to a surge in demand for sustainable and eco-friendly products. The jewelry industry, often associated with resource-intensive practices and environmental concerns, has not been immune to this shift. As consumers become more conscious of their choices, eco-friendly jewelry crafted from recycled gold and lab-grown stones has emerged as a popular and ethical alternative. In this article, we explore the beauty and significance of eco-friendly jewelry, shedding light on the benefits it offers to the environment and why it's becoming a preferred choice among jewelry enthusiasts.