Where can I design my own jewelry online?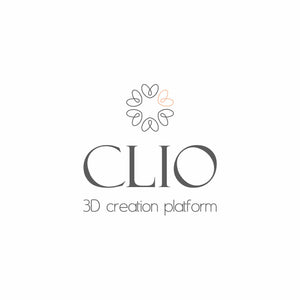 One big difference between a brick-and-mortar jewelry store and an online jewelry store is that all the stuff you see on online stores might not have actually been manufactured. Many of those designs would have a deliver-by date, within which time they would be custom made if you order for it and then dispatched to you. But this is not the only difference. When you shop for jewelry online, there could be both pros and cons for both online and physical stores for you as a customer, and you need to be aware of these, so that you can choose wisely.
You can conveniently shop for jewelry online from the comfort of your home. But if you wish to go to a physical store, you need to actually get dressed and drive to the store. On the other hand, some people still prefer to feel the weight of the jewelry in hand rather than just seeing a picture of it online.

Because online stores do not have to bear as high overhead costs as physical stores, you can likely get similar jewelry at much lower prices. But some online stores do not actually pass on this cost benefit to buyers and charge unreasonably high rates.

When you visit a physical store, you might not know immediately what their rival store is charging for a similar piece. But in online shopping, you can compare as many online stores as you want, before you actually decide which one you would buy.
You would have heard of a large number of online jewelry stores and Giliarto is one of them. When you choose your jewelry from Giliarto you can impress friends, relatives and even yourself. The amazing collection of beautiful designs. Let us give you a few reasons why we say so.
You get options for both women's and men's fashionable jewelry here.

The prices of most of our products are very reasonable considering their high quality and style.

You get a variety of metals in which to choose your jewelry from.

The service we offer you would make your jewelry buying experience an absolute delight, and you can also avail our seamless after-sales-service.
But the biggest reason why you should choose Giliarto is that we offer you an opportunity to use our platform to design your own jewelry! Yes, you can opt to use our 3D online jewelry designing platform called Clio to design your jewelry exactly how you want it.
Just like you would install a game to your smartphone you should download and install our jewelry design app called Clio on to your smartphone. Once you start this jewelry designing app, you are given a wide variety of choices and templates. You can play around with all the options till you have hit upon the design you like best.
Come, try out Clio and your jewelry buying experience will never be the same again. Clio will set you free from dependence on a jewelry store to decide how your jewelry should look.
https://www.giliarto.com/blogs/news/fashion-jewelry-for-women-what-you-ought-to-know
Leave a comment
Comments will be approved before showing up.
---
Also in Articles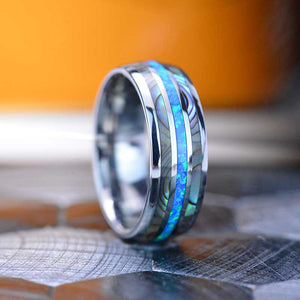 Unveiling the Timeless Elegance: Tungsten Rings with Abalone Shell and Crushed Opal Inlays for Men
In the world of men's fashion, finding a ring that perfectly combines style, durability, and distinctiveness can be a challenging task. However, the search ends with the mesmerizing allure of tungsten rings adorned with abalone shell and crushed opal inlays. These exquisite rings offer an extraordinary blend of natural beauty, rugged strength, and artistic craftsmanship, making them an ideal choice for modern men who seek to make a bold and unique statement.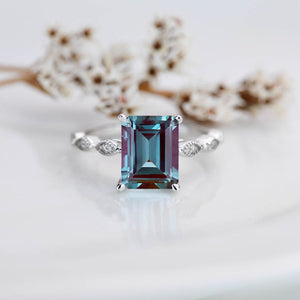 Embracing Eco-Friendly Jewelry: The Beauty of Recycled Gold and Lab-Grown Stones
In recent years, the world has witnessed a growing awareness and concern for the environment, leading to a surge in demand for sustainable and eco-friendly products. The jewelry industry, often associated with resource-intensive practices and environmental concerns, has not been immune to this shift. As consumers become more conscious of their choices, eco-friendly jewelry crafted from recycled gold and lab-grown stones has emerged as a popular and ethical alternative. In this article, we explore the beauty and significance of eco-friendly jewelry, shedding light on the benefits it offers to the environment and why it's becoming a preferred choice among jewelry enthusiasts.