Jewelry Gifts For Bringing Luck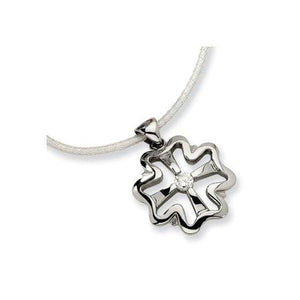 Jewelry is a popular purchase because of their beauty. But many pieces of jewelry are gifted and worn because it is believed that they bring good luck to the wearer. The true efficacy of a piece of jewelry in bringing good fortune can never be completely established scientifically. But there have been thousands of people who have reported change in fortunes after starting to wear a particular piece of jewelry. In a very broad way, jewelry is said to bring good luck either by having the metals in a particular shape or represent a particular object, or by wearing jewelry which contains certain gemstones. Let us look at metal jewelry in slightly more detail.
The use of lucky charms to ward off evil or to bring in good fortune has been popular for many decades. Jewelers have now begun to adopt those shapes into their jewelry designs in order to replicate the positive effects. A few examples are the wishbone, the horse shoe or the four leaf clover. These objects are providing the shape for making the pendants in necklaces, so that the wearer can enjoy the good luck they bring. An interesting thing aside is to know about the stories of why these icons were believed to bring good luck. The horseshoes were first hung by people outside their doors to the Stone Age, when evil goblins were known to stay away from such houses. The four leaf clover has a backstory from the Bible, when Eve carries a four leaf clover from the Garden of Eden. Other lucky shapes are the elephant or the number seven.
The use of gemstones for good luck is an entire chapter in itself. Different gemstones are associated with different benefits, of which some are believed to bring untold good fortune to the wearer. Every month of the calendar has a gemstone associated with it.
Leave a comment
Comments will be approved before showing up.
---
Also in Articles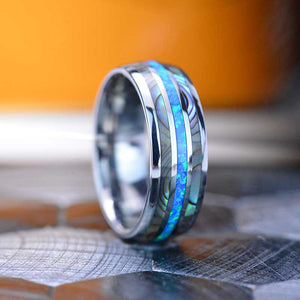 Unveiling the Timeless Elegance: Tungsten Rings with Abalone Shell and Crushed Opal Inlays for Men
In the world of men's fashion, finding a ring that perfectly combines style, durability, and distinctiveness can be a challenging task. However, the search ends with the mesmerizing allure of tungsten rings adorned with abalone shell and crushed opal inlays. These exquisite rings offer an extraordinary blend of natural beauty, rugged strength, and artistic craftsmanship, making them an ideal choice for modern men who seek to make a bold and unique statement.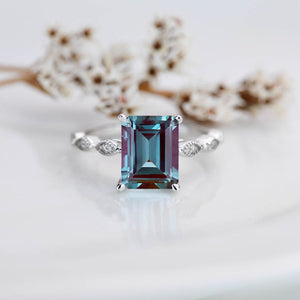 Embracing Eco-Friendly Jewelry: The Beauty of Recycled Gold and Lab-Grown Stones
In recent years, the world has witnessed a growing awareness and concern for the environment, leading to a surge in demand for sustainable and eco-friendly products. The jewelry industry, often associated with resource-intensive practices and environmental concerns, has not been immune to this shift. As consumers become more conscious of their choices, eco-friendly jewelry crafted from recycled gold and lab-grown stones has emerged as a popular and ethical alternative. In this article, we explore the beauty and significance of eco-friendly jewelry, shedding light on the benefits it offers to the environment and why it's becoming a preferred choice among jewelry enthusiasts.