Jewelry industry development throughout the world cultures. Part III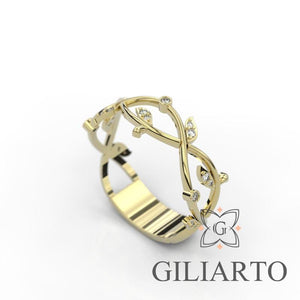 Jewelry industry development throughout the world cultures. Part III
Historical Development of Jewelry From the 19th Century to the Modern Days
The last chapter of this comprehensive overview is intended to provide a full insight into the jewelry industry development and design periods, covering the European and American arts and craft movements from the 19th century until contemporary days. The primary aim of Part III is to represent some of the most important and creative periods in jewelry history, encompassing many different jewelry styles and aesthetics.
The first decades of the nineteenth century was highly influenced by Eclecticism. There was an interest in jewels inspired by the Medieval and Renaissance periods. The 19th centuries Industrial Revolution entirely altered the concept of jewelry as a status symbol. The social development produced a market for a high-quality and huge quantity of jewelry at prices the flourishing new bourgeois class could afford. The middle class copied the jewelry of the aristocracy, but instead of diamonds, rubies, sapphires, and emeralds, semi-precious gemstones and many other colorful replacements were applied. The goldsmiths' technical ability remained at a high level. They endeavored to bring back ancient techniques, skills, and made jewelry that imitated archaeological jewelry. The artists applied new materials to make the art their own. The most widespread of these materials was shell. Naturalistic jewelry, decorated with clearly identifiable flowers and fruit, was also popular during this period. Flowers were used to express love and friendship. There was a serious attempt to renew the art of cameo making as an industry.
The Victorian period in jewelry started roughly from 1837 with the coronation of Queen Victoria until her death 1901. The era is usually divided into several periods. The Queen's crowning took place during the Romantic era. Egyptian, Etruscan, Gothic, and Renaissance motifs became popular in jewelry of the time. Early Victorian jewelry presented elaborate scroll work, animal subjects and multi-colored gold pieces. Nature themes were predominant, including bouquets of flowers, leaves and grapes. Mid-Victorian or Grand Period was the time when Prince Albert died in 1861 and this event lead and went into a lengthy period of grieving. Black clothing and black mourning jewelry became popular. Queen Victoria was often seen wearing black jet (black fossilized wood) jewelry for many years. Tortoise shell, hair and other materials besides metals were also popular. Heavy lockets and chains, cuff bracelets, brooches, and cameos were also fashionable, made of agate, shells, and mother of pearls. The Late Victorian era was a time of travels, discoveries, and archeological expeditions in Egypt, Italy and Greece. Vast array of ancient jewelry was brought to light. Jewelry became lighter and smaller. Refined rings, bracelets, and pins substituted the richness of the earlier years. Crescent and star designs, bird, animal and insect figures, scenes of the natural world came into fashion. The discovery of diamonds in South Africa helped popularize diamonds again. Other popular Victorian gemstones included opals, turquoise, garnet, amethyst, coral, and seed pearls.
At the same time, in the United States, this period saw the founding of Tiffany & Co. by Charles Lewis Tiffany and John F. Young in 1837. Tiffany's put the United States on the world map in terms of luxury jewelry. Tiffany & Co. revealed a newly emerging "American style" that separated from the European design aesthetic. Tiffany first achieved international recognition at the 1867 Paris World's exhibition. Tiffany is outstanding for its luxury goods and is particularly known for its diamond jewelry. It also offers jewelry incorporating a wide variety of colored gemstones. The company became gradually associated with fine jewelry for high-profile clients, such as the seed-pearl pieces the company designed for Mary Todd Lincoln. Nowadays Tiffany's oversees a substantial U.S. manufacturing base, with jewelry and silver goods produced in Mount Vernon, New York; Cumberland, Rhode Island; and Lexington, Kentucky, while silver hollow-ware is produced in New Jersey.
In the late 1800 and early 1900s, a time before the First World War, an innovative international style of modern art became fashionable, called Art Nouveau. Art Nouveau or Jugendstil is an international philosophy and style of art, architecture and applied art, especially the decorative arts. It is now considered as an important transition between the eclectic historic revival styles of the 19th century and Modernism. The Art Nouveau style caused a dramatic change in jewelry design, reaching a peak around 1900 when it won at the Paris International Exhibition. After this, it spread across Europe and as far as the United States and Australia. Art Nouveau jewelry incorporated nature in a way that never had been done in jewelry before. The predominant theme was the free flowing line. The mood of Art Nouveau jewelry was soft, mystical, and romantic. This period of art put greater emphasis on the delicate effects of materials such as glass, horn and enamel. Diamonds were used cautiously, while moonstone, amethyst, opal, amber, citrine, peridot, and freshwater pearls became popular in Art Noumea jewelry. A transparent enamel technique, pique-a-jour was favored in pins and brooches, often depicting dragonflies and reptiles. Typical decorative elements included tendril and leaf motifs, lianas iris, orchids, poppies, mistletoe, insects, snakes; faces, hair and roundish bodies of women of 'fatal beauty'. The Art Noumea movement came to an end at the beginning of World War I. The style went out of fashion after it gave way to Art Deco in the 1920s, but it experienced a popular revival in the 1960s.
Growing political pressures, the aftereffects of the war and a general reaction against the perceived decadence of the turn of the century led to simpler forms. Covering the period of the 1920s and 1930s, the style has become generally known as Art Deco. It took its name from the International Exposition of Modern Decorative and Industrial Arts, which took place in Paris in 1925. Art Decor was a denial of the period that preceded it, Art Noumea. The designers emphasized geometric shapes, parallel lines, and symmetrical patterns instead of organic lines and themes inspired by nature. This style utilized a variety of basic shapes, like circles, triangles, squares, rectangles, and other polygons. The characteristic designs and materials used by art-decor jewelers were in fact influenced by several different world cultures, like Egypt, China, Japan, India, Africa, and South America. Platinum and white-gold was the most widely used metal of the era. Diamonds were extremely popular in the period and were often accompanied by the bright colors of rubies, sapphires, and emeralds. Artists also used colorful natural stones, such as jade, onyx, and carnelian, and even pearls and coral. New York now rivalled Paris as a center for fashion. Well known Art Deco designers included Cartier, Van Cleef & Arpels, and Tiffany. Artists and designers from other fields also became involved in jewelry design. Walter Gropius and the German Bauhaus movement, with their philosophy of "no barriers between artists and craftsmen" led to some interesting and stylistically simplified forms. Designers also created costume jewelry that mimicked the look of higher-end pieces while using less expensive materials, so this style of jewelry was not restricted to only the wealthy. Crystal beads and Venetian glass with bright colors were able to substitute many expensive gemstones. The concept of costume jewelry wasn't introduced until the late 1920s, when Coco Chanel launched a line of bold "statement" accessories. Her jewelry was completely different from anything that had come before.
The late 1930's and early 1940's saw Europe going from the Great Depression directly into World War II. Retro Period lasted from 1935 to 1949. This era was a fusion of two styles: motifs from the Victorian era and modern romantic designs were both loved. During this period American jewelry came into its own. Influenced by Hollywood stars, pieces were showy and colorful. Huge stones in oversized pieces emerged. As precious metals were in demand for the war effort, gold became extremely popular and different colors of gold were created in shades of rose and green. The use of aquamarine, sapphires in all colors, citrine and amethysts with diamond accents were preferred. Designs took on a sculpted, three-dimensional look. Sapphires in light colors with diamonds were used in designs of big bows, ribbons, birds, scrolls and fans. Costume or fashion jewelry in the Retro Period was highly popular and was generally made of metal, glass, plastic, etc.
The modern jewelry movement began in the late 1940s at the end of World War II. The movement is most noted with works by Georg Jensen and other jewelry designers who advanced the concept of "wearable art." 1950s jewelry was lighter and more airy than the solid, heavy look of the Retro period. Uncut crystals appeared in jewels in organic sprawling forms. The growing middle class created a great demand for jewelry, both as everyday pieces and for luxury evening wear. Full sets of jewelry were very popular, as were cocktail rings and daytime pearls.
Modern jewelry has never been as miscellaneous as nowadays. Today's jewelry is a mixture of the past with the present. Discerning equipment and advanced technology have brought new industrial improvements. Innovative synthetic and imitation gem materials are available. One of the most recent developments in modern mass-produced jewelry is the use of plastic. Dramatic developments in technology mean that jewelry constructed from affordable and readily available resources. Synthetic materials are able to compete with the beauty of the most expensive natural gemstones and metals. Artisan jewelry continues to grow as both a hobby and a profession. Designers have blended aspects from many different cultures and from many different time periods. Trends and styles are changing but interests in antique jewelry designs are still popular.
The last chapter of this comprehensive overview is intended to provide a full insight into the jewelry industry development and design periods, covering the European and American arts and craft movements from the 19th century until contemporary days. The primary aim of Part III is to represent some of the most important and creative periods in jewelry history, encompassing many different jewelry styles and aesthetics.
The last chapter of this brief overview is intended to represent the jewelry industry development from the 19th century to the present days
modern jewelry movements
From the 19th Century to the Modern Day
Arts & crafts jewellery
Contemporary jewellery
Antique and Twetieth Century Jewellery
History of Romanticism Jewelry
History of Jewelry from 100,000 BC to Present
Present day and beyond
Brief History of Jewelry Design Through the Eras
Historical Development of Jewellery from
The function of jewelry has evolved and varied over time from a form of currency to a fashion accessory and form of artistic expression.
The symbolism and designs of jewelry and beads will be a special focus of
Offering a concise survey of the entire field, this book analyzes jewelry's changing fashions, explores its social context, and examines how it has been worn by both men and women.
This engrossing scholarly study by a noted English antiquarian offers a splendid account of jewelry styles over a 700-year period — from the early Middle Ages and Gothic period, through the Renaissance as well as the seventeenth, eighteenth, and nineteenth centuries.
Leave a comment
Comments will be approved before showing up.
---
Also in Articles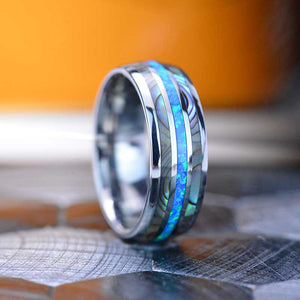 Unveiling the Timeless Elegance: Tungsten Rings with Abalone Shell and Crushed Opal Inlays for Men
In the world of men's fashion, finding a ring that perfectly combines style, durability, and distinctiveness can be a challenging task. However, the search ends with the mesmerizing allure of tungsten rings adorned with abalone shell and crushed opal inlays. These exquisite rings offer an extraordinary blend of natural beauty, rugged strength, and artistic craftsmanship, making them an ideal choice for modern men who seek to make a bold and unique statement.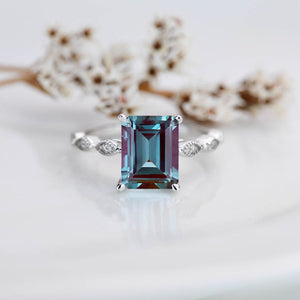 Embracing Eco-Friendly Jewelry: The Beauty of Recycled Gold and Lab-Grown Stones
In recent years, the world has witnessed a growing awareness and concern for the environment, leading to a surge in demand for sustainable and eco-friendly products. The jewelry industry, often associated with resource-intensive practices and environmental concerns, has not been immune to this shift. As consumers become more conscious of their choices, eco-friendly jewelry crafted from recycled gold and lab-grown stones has emerged as a popular and ethical alternative. In this article, we explore the beauty and significance of eco-friendly jewelry, shedding light on the benefits it offers to the environment and why it's becoming a preferred choice among jewelry enthusiasts.