Jewelry made in USA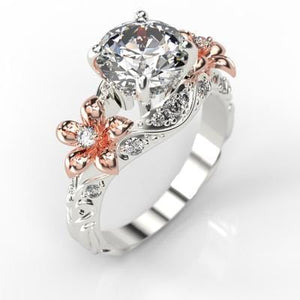 American jewelry online-shop
We present to your attention fine jewelry made in the USA. We have a large selection of products and profitable conditions. Works of jewelers and creative designers will delight you. Our masters beautifully combine precious metals and gemstones. They select amazing compositions, taking into account classical trends in jewelry art and fashion trends. In our online shop of beautiful jewelry from manufacturers in the USA, every stylish lady will find the models to her liking.
American jewelry (USA) - a guarantor of quality, craftsmanship and beauty. Choose a decent product and be on top. We have amazing offers for women and men.
Choose American jewelry in our online store
Our online store in the USA offers different types of fashion jewelry: rings, necklaces, bracelets and earrings. For manufacture we use different metals: silver, yellow and white gold, platinum. A variety of precious stones will also please you: diamond, amethyst, sapphire, ruby and moissanite. Masters know about the properties of each stone and skillfully combine different materials in ornaments.
Our online store offers USA residents fine moissanite jewelry. Few stores have in their range of such models. This stone is difficult to extract, therefore it is not widely distributed. Although the properties of moissanite is not inferior to even a diamond. The stone is presented in a wide palette of colors. It is durable, shiny and bright. Moissanite can not be faked.
You can buy jewelry in the shop online or yourself create a model of the product. The site has an editor that allows you to design the decoration online. Do you want to become the owner of a unique jewelry? Then create it yourself.
We invite you to buy jewelry made in the USA online
We will present a large selection of fashion jewelry made in the USA, and form favorable terms of cooperation. Orders are quickly issued online, delivery is free - to all regions of the United States. We have product warranties and returns. We are waiting for your references.
Leave a comment
Comments will be approved before showing up.
---
Also in Articles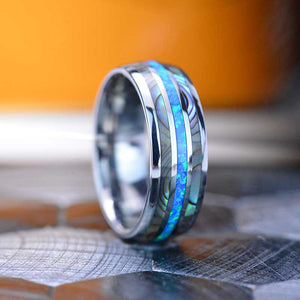 Unveiling the Timeless Elegance: Tungsten Rings with Abalone Shell and Crushed Opal Inlays for Men
In the world of men's fashion, finding a ring that perfectly combines style, durability, and distinctiveness can be a challenging task. However, the search ends with the mesmerizing allure of tungsten rings adorned with abalone shell and crushed opal inlays. These exquisite rings offer an extraordinary blend of natural beauty, rugged strength, and artistic craftsmanship, making them an ideal choice for modern men who seek to make a bold and unique statement.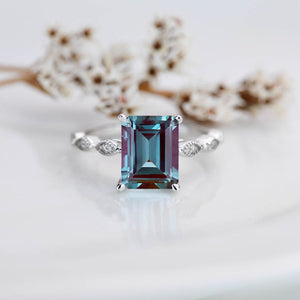 Embracing Eco-Friendly Jewelry: The Beauty of Recycled Gold and Lab-Grown Stones
In recent years, the world has witnessed a growing awareness and concern for the environment, leading to a surge in demand for sustainable and eco-friendly products. The jewelry industry, often associated with resource-intensive practices and environmental concerns, has not been immune to this shift. As consumers become more conscious of their choices, eco-friendly jewelry crafted from recycled gold and lab-grown stones has emerged as a popular and ethical alternative. In this article, we explore the beauty and significance of eco-friendly jewelry, shedding light on the benefits it offers to the environment and why it's becoming a preferred choice among jewelry enthusiasts.