Jewelry of Royal Families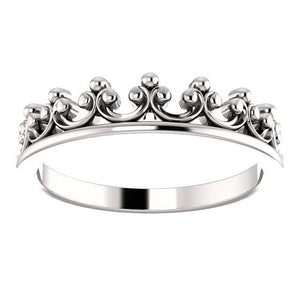 For centuries people have worn jewelry to flaunt their wealth and their position in society. Well-crafted and rare jewelry really does a lot to enhance a person's looks and stature. The perfect piece of jewelry can make even a commoner look like royalty. If this is what great jewelry can do to regular people, just imagine what impact they would have on people with a regal heritage. That is why everyone from fashion bloggers to jewelry design experts to the man on the street – everyone you can think of – is so interested in royal jewelry. Let us look at some of the most talked about jewelry of royal families.
The Tiara Owned by Queen Elizabeth:

The 92 year old monarch of the United Kingdom must own more jewelry than she might be able to count. But one piece from that collection stands out, and has been featured along with the Queen in the British currency notes. We are talking about the Girls of Great Britain and Ireland Tiara which she likes to wear on most public occasions. It was commissioned by the famous jeweler Garrard in 1893, and takes its unusual name from the group of women who pooled their resources to buy it for Queen Mary on her wedding. It later passed on to Queen Mary's granddaughter, Queen Elizabeth.

Princess Diana's Wedding Tiara:

Diana Frances broke several protocols when she had a fairytale wedding with Prince Charles to become Lady Diana. One of the rules she broke was to wear one of the tiaras from her own family collection, instead of wearing a royal one. This tiara had been made from the same house of Garrard in 1930. After her tragic death, the tiara passed on to her niece.

The Gift from George VI:

The great George VI was the father of the present Queen Elizabeth. He gifted a beautiful set to his daughter during her wedding. It consists of sapphire and diamond earrings, necklace, and tiara. The tiara of this set was originally owned by Princess Louise of Belgium and therefore is also referred to as the Belgium Sapphire Tiara.

Austrian Crown Jewels:

This is a huge collection of different items – several crowns, scepters, royal robes, orbs, swords, crosses and rings. They were made in different periods ranging from the 10

th

century to the 19

th

century. Now, they are kept and displayed at the Imperial Treasury of Austria.

Patiala Necklace:

This was a necklace specially crafted for Maharaja Bhupinder Singh, the ruler of Patiala province in India. It was commissioned by Cartier of Paris, and had a yellow de Beers diamond as its centerpiece. Apart from that there were more than 2900 diamonds of different sizes and colors embedded in it.
Although the system of royal families running countries is no longer prevalent, the jewels previously owned by royal families have continued to hold our attention and command our awe. They have become the inspiration for several modern jewelry creations of the present day.
Leave a comment
Comments will be approved before showing up.
---
Also in Articles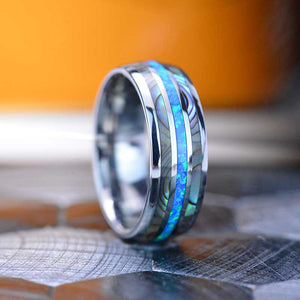 Unveiling the Timeless Elegance: Tungsten Rings with Abalone Shell and Crushed Opal Inlays for Men
In the world of men's fashion, finding a ring that perfectly combines style, durability, and distinctiveness can be a challenging task. However, the search ends with the mesmerizing allure of tungsten rings adorned with abalone shell and crushed opal inlays. These exquisite rings offer an extraordinary blend of natural beauty, rugged strength, and artistic craftsmanship, making them an ideal choice for modern men who seek to make a bold and unique statement.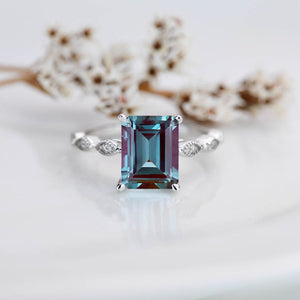 Embracing Eco-Friendly Jewelry: The Beauty of Recycled Gold and Lab-Grown Stones
In recent years, the world has witnessed a growing awareness and concern for the environment, leading to a surge in demand for sustainable and eco-friendly products. The jewelry industry, often associated with resource-intensive practices and environmental concerns, has not been immune to this shift. As consumers become more conscious of their choices, eco-friendly jewelry crafted from recycled gold and lab-grown stones has emerged as a popular and ethical alternative. In this article, we explore the beauty and significance of eco-friendly jewelry, shedding light on the benefits it offers to the environment and why it's becoming a preferred choice among jewelry enthusiasts.