Jewelry Store in NYC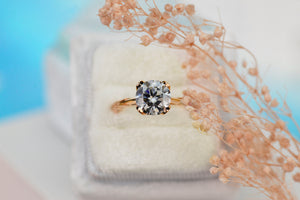 ONLINE JEWELRY SHOP IN NYC
Are you looking for New York City jewelry stores with a large assortment and good prices? You have already reached the right address. Our online store offers a huge selection of manufactured in America jewelry that delivered to New York. It is a convenient way to buy necessary products without hassle. You only need a few minutes to select models and your order. We are ready to help and advise on all issues. Residents of New York can choose unique jewelry from different materials.
We have products made of white and yellow gold, silver and platinum. Do you like jewelry with big gems? Then consider models with a diamond, amethyst, aquamarine and moissanite. You will be pleasantly impressed by the originality of the solutions and will be able to
buy jewelry at shop
to your taste. We will be happy to please you.
ORDER JEWELERY ONLINE AND GET IT IN NYC
Our online jewelery store in New York offers: rings, bracelets, necklaces and earrings. We present a huge range of products for women, as well as minimalistic design rings for men. Detailed description and photos are provided in each catalog item. We are on call and ready to advise you on the issues of interest.
Few shops offer jewelery from moissanite. This is a rare cosmic stone from the fragments of an asteroid that fell to Earth more than 100 thousand years ago. It is bright, shiny and extremely sturdy. The beauty and value of moissanite is not inferior to the diamond. Our store in New York offers you to buy moissanite jewelery. The stone is presented in a variety of shades and is especially beautifully combined with white gold.
Our designers stylishly combine materials and create exclusive design solutions. You can create unique jewelry yourself and order production in our company in NYC. The site has an editor for designing 3D models. You will be offered a list of metals and precious stones so that you can combine at your own discretion.
ORDER JEWELRY ONLINE AND GET IT A QUICK DELIVERY IN NEW YORK
Delivery fashion jewelry to NYC is free. Do not forget to provide your address. We have a guarantee and a return of the goods. For you the best conditions are provided. We invite you to evaluate the assortment and ask for details. We are waiting for your requests and wish you successful purchases.
Leave a comment
Comments will be approved before showing up.
---
Also in Articles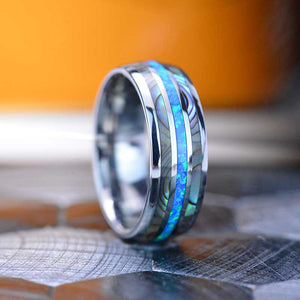 Unveiling the Timeless Elegance: Tungsten Rings with Abalone Shell and Crushed Opal Inlays for Men
In the world of men's fashion, finding a ring that perfectly combines style, durability, and distinctiveness can be a challenging task. However, the search ends with the mesmerizing allure of tungsten rings adorned with abalone shell and crushed opal inlays. These exquisite rings offer an extraordinary blend of natural beauty, rugged strength, and artistic craftsmanship, making them an ideal choice for modern men who seek to make a bold and unique statement.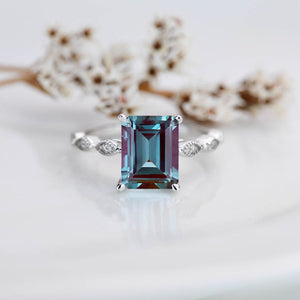 Embracing Eco-Friendly Jewelry: The Beauty of Recycled Gold and Lab-Grown Stones
In recent years, the world has witnessed a growing awareness and concern for the environment, leading to a surge in demand for sustainable and eco-friendly products. The jewelry industry, often associated with resource-intensive practices and environmental concerns, has not been immune to this shift. As consumers become more conscious of their choices, eco-friendly jewelry crafted from recycled gold and lab-grown stones has emerged as a popular and ethical alternative. In this article, we explore the beauty and significance of eco-friendly jewelry, shedding light on the benefits it offers to the environment and why it's becoming a preferred choice among jewelry enthusiasts.