List of non allergic metals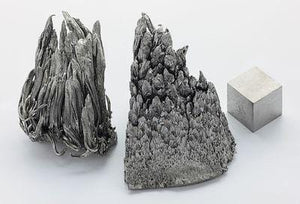 We all love to buy and wear jewelry. But the precious metals that are used to make these jewelry are not always conducive to producing finely crafted jewelry, because they are not malleable or ductile enough. Also, some precious metals might not be as resistant as required to scratches and bumps. This is why nickel is a metal that is commonly added as an alloy while making jewelry from precious metals.
The above advantages of using nickel also come with a major disadvantage. Many wearers of jewelry which has nickel added report adverse effects on their skin. These are some of the common issues faced by people :
Joint pain in fingers (for rings)

Muscle pain in areas where the jewelry is worn

Rashes

Blisters

Skin hives

Swelling
All of the above problems occur due to allergic reactions cased due to nickel and other such impurities in the precious metal used to make the jewelry. That is why it is always preferable to buy jewelry which has been made using hypoallergenic metals mixed with the precious metals. Some of these hypoallergenic metals are :
Stainless steel –

The stainless steel we know is itself a combination of iron treated in a certain way to make it resistant to corrosion. Molybdenum is one of the additives to the molten ore to make it abrasion and corrosion resistant. Although it reduces the instances of allergies, but stainless itself also contains small quantities of nickel.

Sterling silver –

Sterling silver does contain some other metals like copper or zinc in very small quantities, but there is no nickel. That's why sterling silver gives great looks without the fear of allergies.

Aluminum –

Not only is this lightweight metal free from nickel, but it also doesn't contain any lead which also affects some skin types adversely.
Leave a comment
Comments will be approved before showing up.
---
Also in Articles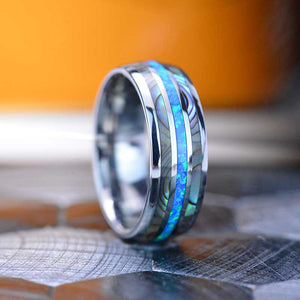 Unveiling the Timeless Elegance: Tungsten Rings with Abalone Shell and Crushed Opal Inlays for Men
In the world of men's fashion, finding a ring that perfectly combines style, durability, and distinctiveness can be a challenging task. However, the search ends with the mesmerizing allure of tungsten rings adorned with abalone shell and crushed opal inlays. These exquisite rings offer an extraordinary blend of natural beauty, rugged strength, and artistic craftsmanship, making them an ideal choice for modern men who seek to make a bold and unique statement.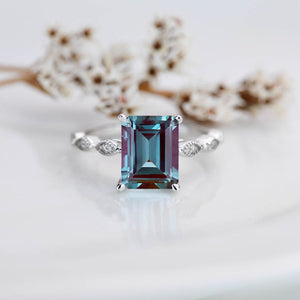 Embracing Eco-Friendly Jewelry: The Beauty of Recycled Gold and Lab-Grown Stones
In recent years, the world has witnessed a growing awareness and concern for the environment, leading to a surge in demand for sustainable and eco-friendly products. The jewelry industry, often associated with resource-intensive practices and environmental concerns, has not been immune to this shift. As consumers become more conscious of their choices, eco-friendly jewelry crafted from recycled gold and lab-grown stones has emerged as a popular and ethical alternative. In this article, we explore the beauty and significance of eco-friendly jewelry, shedding light on the benefits it offers to the environment and why it's becoming a preferred choice among jewelry enthusiasts.