New York's jewelry brands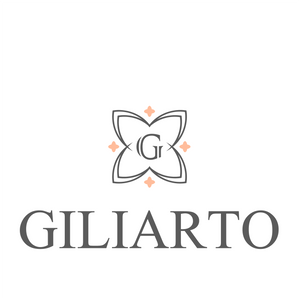 It is not without reason that New York is called The Big Apple. It has the biggest, best and brightest of everything and is a city that drives trends in fashion. When it comes to diamonds, it is a no-brainer that NYC would be one of the best places for jewelry design, given that it is one of the biggest diamond trading locations after Antwerp. But when you are shopping for jewelry in New York, which are the establishments you can walk into and be assured of provenance, quality and the latest designs? We tried to put together a short list for you.
Wendy Nichol
You can go to their studio in New York which also doubles as a store for retail sales. Because they also make leather bags apart from exquisite jewelry, you will get the strong smell of leather when you walk into their store on Sullivan Street. People who like Wendy's jewelry creations love the way she incorporates offbeat shapes like pyramids into her creations. You can expect other innovations like the black diamond ankhs and the bird flipping rings.
Anna Sheffield
Most people consider this designer as a specialist in jewelry related to weddings, like engagement and wedding rings. You can get them to incorporate an heirloom stone you own into the design that they will create, or you could ask them to create a bespoke jewelry design for you. Even if you are unable to make it to the Oxford Street store, you can work with their designers remotely as well. Watch out for their zany innovations like black diamond bands and emerald cuts.
Giliarto
This jeweler prides itself on its custom handmade jewelry, and customers seem to be lapping those designs up.  The unique feature of Giliarto is that it offers an online platform for clients to design their own jewelry. A client can open up the proprietary portal Cleo, and take his or her pick from the different filters like price, metal, stones, setting style etc. till they are satisfied with the look, and then they can order for it to be made.
Greenwich
Imagine sipping a glass of champagne while you choose your engagement ring. That is the kind of ambience that is sought to be created in the store as you browse through their exquisite collection of wedding jewelry and make your choice. They do not limit themselves to wedding-oriented jewelry only, though, and you can find several designs which tread the fine line between elegance and practicality.
Scosha
They do have their own flagship store at Williamsburg store, but you will also find them retailing at large shopping chains. You will find high end precious jewelry as well as nifty pieces which are more modestly priced when you shop at Scosha Woolridge. In her designs you will find influences of places where Scosha has picked up her skills, like India, Thailand, Turkey and of course Brazil. She started off by making small trinkets for someone else who had a store and then made the big move to having her own store in New York.
Leave a comment
Comments will be approved before showing up.
---
Also in Articles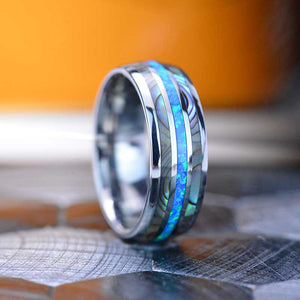 Unveiling the Timeless Elegance: Tungsten Rings with Abalone Shell and Crushed Opal Inlays for Men
In the world of men's fashion, finding a ring that perfectly combines style, durability, and distinctiveness can be a challenging task. However, the search ends with the mesmerizing allure of tungsten rings adorned with abalone shell and crushed opal inlays. These exquisite rings offer an extraordinary blend of natural beauty, rugged strength, and artistic craftsmanship, making them an ideal choice for modern men who seek to make a bold and unique statement.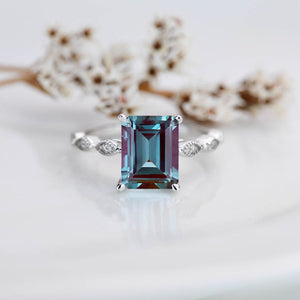 Embracing Eco-Friendly Jewelry: The Beauty of Recycled Gold and Lab-Grown Stones
In recent years, the world has witnessed a growing awareness and concern for the environment, leading to a surge in demand for sustainable and eco-friendly products. The jewelry industry, often associated with resource-intensive practices and environmental concerns, has not been immune to this shift. As consumers become more conscious of their choices, eco-friendly jewelry crafted from recycled gold and lab-grown stones has emerged as a popular and ethical alternative. In this article, we explore the beauty and significance of eco-friendly jewelry, shedding light on the benefits it offers to the environment and why it's becoming a preferred choice among jewelry enthusiasts.