Remarkable Occasions and Traditions of Giving Jewelry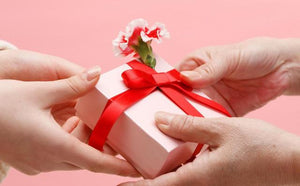 Jewelry is frequently considered as a favorite, popular and traditional gift object which symbolically represents the characteristics and depth of relationship between the giver and the receiver. It is an extremely expressive artifact that carries social, personal, and economical hints.
There are various ritualistic and special occasions where you get the pleasure to present someone with jewelry. It is habitual to give jewelry as gift to women getting engaged or married or to newborn babies. In these contexts the gift functions as a ritual item. Jewelry can be an appropriate gift for special occasions such as Valentine's Day, Mother's Day, Christmas, and New Year's Eve or celebrating work-related events like retirement, new job, promotion and personally symbolic days as birthdays or wedding anniversaries. There are also perfect opportunities to give jewelry as a gift, like housewarmings, going away parties, bachelor/bachelorette parties, and baby showers. Major achievements and milestones call for marvelous gifts, even reaching a personal goal. Fine jewelry is one of the most durable and long lasting gifts you can give. Even if there is no occasion at all, everyone loves to be surprised with a piece of jewelry, it doesn't necessarily matter which material the jewelry is made of. What counts is its symbolic value and that it comes from the heart.
There are women who want jewelry simply because of its pretty. To other people jewelry is just a status symbol, a redeemable investment, a public display of their apparent worth. Giving expensive gifts of jewelry was also associated with people of high status. Women all over the world wear a substantial portion of their wealth in jewelry, which can be converted into goods and services. In this way, jewelry is also used as a life insurance policy, guaranteeing the survival of a woman's family in the event of her husband's death. For cultures lacking banking institutions, keeping wealth attached to the body offered a convenient alternative to a savings account.
Jewelry has always been used as a mean of self-expression and decorated the human figure. As our ancestors became more self-aware and began thinking more about who they are, jewelry became a symbol of individualism. By wearing similar jewelry, ancient groups and societies marked their relationship with a certain group.
The hinted information that cultures develop for jewelry can be employed to make the wearer different from his neighbors, or the same.  In modern times some tribes still wear jewelry for this purpose. For instance, the Maasai tribe of Africa is famous for its traditional handmade jewelry artifacts. They have been creating bead jewelry for a long time, well before their first interaction with Europeans. The jewelry they create has important cultural and social status significance even inside the tribe. The beadwork the members of the tribe wear signifies their age and social status. Generally, persons of high social standing wear more colorful and elaborate jewelry. Maasai often wear or give bead jewelry for special events. Unmarried Maasai girls often wear a large flat beaded disc that surrounds their neck during dancing. They use the movement of the disc to indicate their charm and flexibility. Women wear a very intricate and heavy beaded necklace on their wedding day. The necklace often hangs down to the brides knees.
For as long as we know, jewelry has been connected with the mystical and the supernatural. Ancient beliefs in the power of crystals, gemstones, precious metals are still exists to this day. Some jewelry pieces, like amulets and talismans are purposefully made with gemstones or beads that are said to bring good luck, whilst others are believed to have powers of healing or serving other more specific purposes from increasing well-being to bringing love into your life, or even to protect you from the evil spirits.
Gifting jewelry is also appears in our dreams. Dreaming of jewels symbolizes much pleasure and riches. To give jewels away, warns you that some vital estate is threatening you. For a young woman dreaming that she receives jewelry designates much pleasure and desirable marriage. Dreaming that she loses jewels, she will meet people who will flatter and swindle her. To find jewels denotes rapid and brilliant advancement in affairs of interest.
Gifts of jewelry have always been related with love. Love is the closest connection two human beings can ever have. We all want to make gestures to the beloved one to show them how we feel. The most obvious occasion that calls for jewelry as a gift is a romantic occasion. For a man, providing for a woman is a reflection of love.  Jewelry has a special role in this because it is an item of declaration that he can give her more than she needs. A man who loves a woman wants her to think of him constantly and jewelry is an efficient way to keep him in her thoughts. Marriage proposals are special anytime of the year and whenever they occur. Receiving a diamond engagement ring from the love of her life is a very exciting and wonderful experience for a woman. Engagement rings, indication of a promise to marry. While some women expect a diamond engagement ring, others prefer something else. There are many other gemstones besides diamonds to love, like emeralds, sapphire or ruby. You can also use other types of jewelry to declare your love to someone like bracelets, necklaces or ear rings, depending on what kind of jewelry your partner prefers to wear.
The birth of a new baby is also a great event to mark with a special piece of jewelry. Baby jewelry can become a treasured family heirloom. Give the gift of beauty that will last a lifetime by wrapping up a baby-sized bracelet, ring or necklace for the shower. Adding charms, like crosses, hearts, engraved initials or nameplates, baby feet or a locket with an embedded birthstone can make the gift even more symbolic. An eternity ring has become a popular gift at this time as the continuous line of gems symbolizes everlasting love.
By the time girls turn 16 years old most parents or grandparents give their little girls the jewelry that they must safely keep. Whether the jewelry is old or new, grandparents and the celebrant's parents give this to show how they fully trust their daughter to be responsible. Jewelries can be really quite expensive. And giving something that has a big value simply means that you trust the person to do all his best to take of it. High School or College graduation is also the perfect time to give the gift of jewelry. There are some parents who would give their newly graduated child gifts like car, credit cards with high limit, a trip to a stunning tropical destination, and alike. However, it is best if you give them jewelry instead. This gift would last for long. And the older the jewelry gets, the bigger will be its worth. Aside from that, jewelries are also something that they can share to their future child as well.
What to buy grandmother at gift giving time is usually a difficult task. Celebrating grandmother's special days let be it Christmas, her birthday or a commemoration for mothers/grandmothers day, finding a beautiful piece of birthstone jewelry for her is a guaranteed way of getting the gift just right. Women at their age also love brooches particularly cameos. They are so fashionable, elegant and refined. They can attach them to their dresses, scars, purses or anywhere they like. Grandmas also like ear clips. It is easy to put them on so they will not have problems with this issue. Ear clips have simple form and they are suitable for different occasions.
A gift of jewelry certainly doesn't have to be just for women. There are some remarkable pieces available to mark big occasions for the man in your life. Watches are a wonderful masculine gift and can often be used as heirlooms: a sentimental gift passed down from father to son. Cufflinks are also popular choice for men and come in a variety of styles to suit any budget. Rings made of tungsten have become very popular in men's jewelry of late, especially in rings and bracelets, and is often finished with a brushed effect to make the ring scratch resistant.
One of the best gifts to give your best friends comes in the form of specially-engraved jewelry. Nothing shows how thoughtful you are like a necklace that either has each friend's birthday engraved into it or the year that you all met. There is also a thing called friendship bracelets. Some people make them with their own hands; some of them buy this finished type of jewelry in stores. They can be made of colorful ribbons, silver, gold, strings and they can have beads and charms.
These are just some of the special occasions to buy jewelry. The boundaries of when to give jewelry have been blurred, and this is a good thing. There are practically immensity of styles and types of jewelry. All of them have a place from the most primitive uncut stone to a highly polished emerald and gold. Everyone has a specific taste for jewelry.  It is a memorable gift, a way of remembering the moment and setting of the event. You'll always remember who gave it to you, what the occasion was, and where you were. Jewelry is meaningful and more than just metal and stones. I
Leave a comment
Comments will be approved before showing up.
---
Also in Articles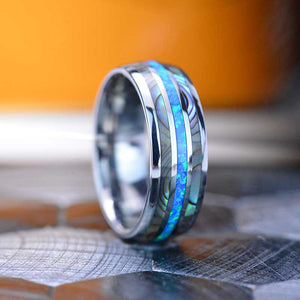 Unveiling the Timeless Elegance: Tungsten Rings with Abalone Shell and Crushed Opal Inlays for Men
In the world of men's fashion, finding a ring that perfectly combines style, durability, and distinctiveness can be a challenging task. However, the search ends with the mesmerizing allure of tungsten rings adorned with abalone shell and crushed opal inlays. These exquisite rings offer an extraordinary blend of natural beauty, rugged strength, and artistic craftsmanship, making them an ideal choice for modern men who seek to make a bold and unique statement.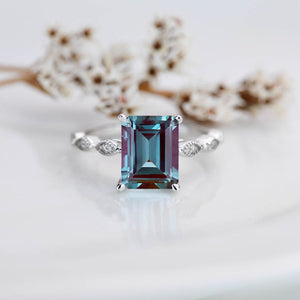 Embracing Eco-Friendly Jewelry: The Beauty of Recycled Gold and Lab-Grown Stones
In recent years, the world has witnessed a growing awareness and concern for the environment, leading to a surge in demand for sustainable and eco-friendly products. The jewelry industry, often associated with resource-intensive practices and environmental concerns, has not been immune to this shift. As consumers become more conscious of their choices, eco-friendly jewelry crafted from recycled gold and lab-grown stones has emerged as a popular and ethical alternative. In this article, we explore the beauty and significance of eco-friendly jewelry, shedding light on the benefits it offers to the environment and why it's becoming a preferred choice among jewelry enthusiasts.