Styles in Modern Jewelry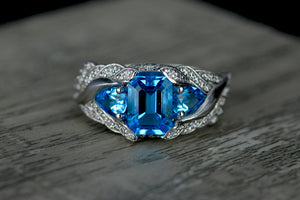 Styles in Model Jewelry
In the debate between models and mannequins, it is always the models that come first as a choice for jewelry advertisement. For all of the 21st century so far and some of the 20th, models have been an integral part of jewelry advertisement. Models have walked the ramp in high-end fashion jewelry since the time jewelers have come to understand the direct benefits of showcasing their items through fashion models than mannequins.
From that have emerged a section of jewelry called model jewelry. If you are interested in model jewelry, here are the styles to explore this year.
Unique Designs
The first thing you will notice about model jewelry is its unique designs. The styles of model jewelry are unmatched, and to that end, jewelry stores spend big on designers handpicked from the crowd. Only the most prolific designers get to work on these pieces. Model jewelry styles include geometric designs that commemorate the marriage of intricacy and simplicity. The pieces, in short, are less than ordinary. 
Fashion-Forward Pieces
Another style that is very popular in model jewelry is boldness. The model jewelry display designs that are bold, even boastful, but not tasteless or showy. There is a fine line between which is hard to respect when the goal is to make the designs fashion-forward but not ridiculous. Attend a Chanel or Bulgari jewelry show and you will know what I'm talking about. 
Bold and Eye-Catching Jewels
The designs of model jewelry are anything but demure and understated. All jewelry pieces you will see on the ramp have a bold quality to them that does not try to hide but express. 
Oversize Gemstones
Another thing common in model jewelry is the use of chunky gemstones. Model jewelry famously uses numerous and large gemstones that add all the drama to the pieces. 
Leave a comment
Comments will be approved before showing up.
---
Also in Articles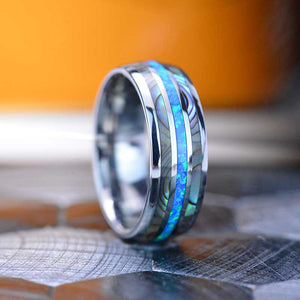 Unveiling the Timeless Elegance: Tungsten Rings with Abalone Shell and Crushed Opal Inlays for Men
In the world of men's fashion, finding a ring that perfectly combines style, durability, and distinctiveness can be a challenging task. However, the search ends with the mesmerizing allure of tungsten rings adorned with abalone shell and crushed opal inlays. These exquisite rings offer an extraordinary blend of natural beauty, rugged strength, and artistic craftsmanship, making them an ideal choice for modern men who seek to make a bold and unique statement.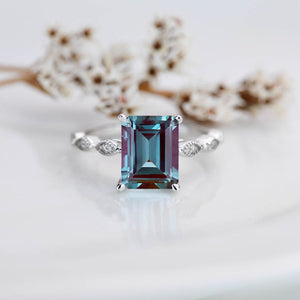 Embracing Eco-Friendly Jewelry: The Beauty of Recycled Gold and Lab-Grown Stones
In recent years, the world has witnessed a growing awareness and concern for the environment, leading to a surge in demand for sustainable and eco-friendly products. The jewelry industry, often associated with resource-intensive practices and environmental concerns, has not been immune to this shift. As consumers become more conscious of their choices, eco-friendly jewelry crafted from recycled gold and lab-grown stones has emerged as a popular and ethical alternative. In this article, we explore the beauty and significance of eco-friendly jewelry, shedding light on the benefits it offers to the environment and why it's becoming a preferred choice among jewelry enthusiasts.