The Art Styles of Distinctive Jewelry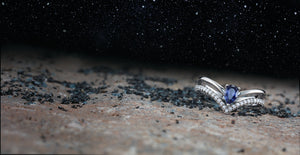 The Art Styles of Distinctive Jewelry 
Fine jewelry today is produced by artisans and studio craftspeople who have enormous experience and command in the job of craftsmanship. That explains the creative expressions that characterize the luxe jewelry of the present day. Of very high economic value, these jewels are labeled fine or luxe expressly because of their art styles and features. 
Critical and Creative 
All jewelry is not art. In fact, most are not. Only the ones with designs that embody both critical and creative fit the label of art. Modern jewelers appointed to fashion artsy jewelry blend contemporary elements with vintage designs to whip up pieces that are artistic in styles and exceptional in aesthetics. To make the design intricate and high-brow, designers borrow inspirations from botanical elements, things in nature, sculpture, architecture and such things, but also from jewelry from other distinct eras.
The Element of Sparkle
It's the job of the designer to make jewelry look artistic, but the job of making it look precious rests on the sparklers. All top-of-the-line jewelry pieces in stores contain gemstones. Gemstones have come to be an intrinsic part of jewelry not just because they make jewels valuable, but also because they make them eye-catching. In an age when preciousness of a jewel is synonymous with how intensely it sparkles, gemstones cannot be eliminated from pieces that are designed to dazzle.
Ideas and Inspirations
So where do designers get ideas and inspirations for these marvelously artsy designs? From the surroundings which are where all artists find inspirations, but also from inspiring works of art. It could be a painting, a sculpture, a work of architecture or just a flower blooming in a garden. Ideas are aplenty everywhere, and even though an artist never discloses his or her inspirations, for these guys, it can very easily be things grand and majestic.  
Leave a comment
Comments will be approved before showing up.
---
Also in Articles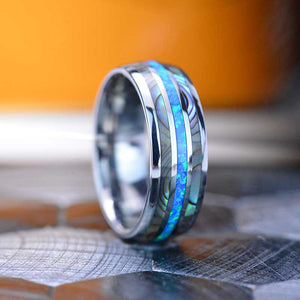 Unveiling the Timeless Elegance: Tungsten Rings with Abalone Shell and Crushed Opal Inlays for Men
In the world of men's fashion, finding a ring that perfectly combines style, durability, and distinctiveness can be a challenging task. However, the search ends with the mesmerizing allure of tungsten rings adorned with abalone shell and crushed opal inlays. These exquisite rings offer an extraordinary blend of natural beauty, rugged strength, and artistic craftsmanship, making them an ideal choice for modern men who seek to make a bold and unique statement.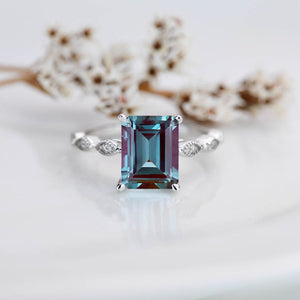 Embracing Eco-Friendly Jewelry: The Beauty of Recycled Gold and Lab-Grown Stones
In recent years, the world has witnessed a growing awareness and concern for the environment, leading to a surge in demand for sustainable and eco-friendly products. The jewelry industry, often associated with resource-intensive practices and environmental concerns, has not been immune to this shift. As consumers become more conscious of their choices, eco-friendly jewelry crafted from recycled gold and lab-grown stones has emerged as a popular and ethical alternative. In this article, we explore the beauty and significance of eco-friendly jewelry, shedding light on the benefits it offers to the environment and why it's becoming a preferred choice among jewelry enthusiasts.