What are the precious stone names?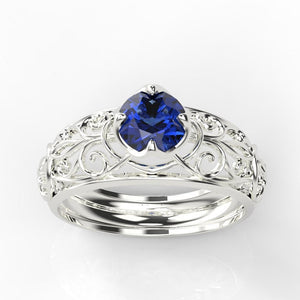 It would be difficult to believe that there are as many as 300 minerals which are classified as gemstones. We usually refer to all such gemstones as semi precious and precious stones, but technically there is not too much of difference between precious and semi-precious. That is why the Federal Trade Commission in the United States of America is considering doing away with those two terms. Yet, it is instructive for us to note that as per the currently existing distinction, there are only 4 gemstones which are considered to be precious stones.
Diamond:
This is the Big Daddy of all gemstones. They have immense durability and are considered to be the hardest material on earth. The dazzling brilliance of a properly cut and polished diamond is because of the complete refraction of light rays several times without any loss as it passes through the diamond.   
Sapphire: This colorless crystalline form of alumina is valued highly when it attains the bluish hues due to the presence of certain quantities of corundum. The molecules are arranged in a hexagonal crystal lattice structure giving it a hardness index of 9 (as compared to 10 for diamond) on the Mohs scale.

Ruby: The color red is the defining color for ruby, and its shades vary from rich darkish red to pigeon blood red, and even include pinkish red. The presence of traces of the mineral chromium causes the red color of rubies. Rubies have a hardness of 9 on the Mohs scale.

Emerald: The fourth precious stone follows the natural progression of white (diamond), blue (sapphire), and red (ruby). It is a green colored precious gemstone which owes its color to traces of the mineral called beryl. The hardness of emerald is less than 8 on the Mohs scale.
You can get attractive jewelry made using these precious stones in a good online jewelry store like Giliarto.
Leave a comment
Comments will be approved before showing up.
---
Also in Articles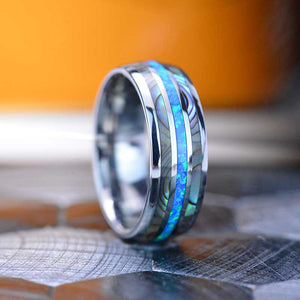 Unveiling the Timeless Elegance: Tungsten Rings with Abalone Shell and Crushed Opal Inlays for Men
In the world of men's fashion, finding a ring that perfectly combines style, durability, and distinctiveness can be a challenging task. However, the search ends with the mesmerizing allure of tungsten rings adorned with abalone shell and crushed opal inlays. These exquisite rings offer an extraordinary blend of natural beauty, rugged strength, and artistic craftsmanship, making them an ideal choice for modern men who seek to make a bold and unique statement.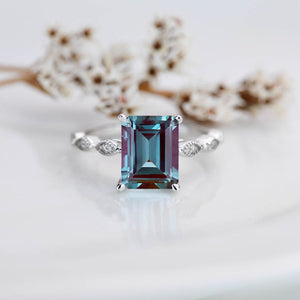 Embracing Eco-Friendly Jewelry: The Beauty of Recycled Gold and Lab-Grown Stones
In recent years, the world has witnessed a growing awareness and concern for the environment, leading to a surge in demand for sustainable and eco-friendly products. The jewelry industry, often associated with resource-intensive practices and environmental concerns, has not been immune to this shift. As consumers become more conscious of their choices, eco-friendly jewelry crafted from recycled gold and lab-grown stones has emerged as a popular and ethical alternative. In this article, we explore the beauty and significance of eco-friendly jewelry, shedding light on the benefits it offers to the environment and why it's becoming a preferred choice among jewelry enthusiasts.