What is a cultured pearl?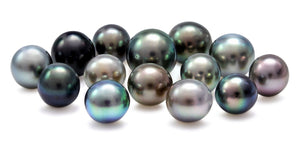 Next to diamonds, a big favorite of women the world over is a pearl. It has a classy, understated elegance which brings to life the simplest of dresses and the classiest of combinations. Like all precious materials, pearls also are prone to getting imitated. On top of that a genuine way of manufacturing pearls is often confused with cheap imitations, adding to the confusion. To understand the distinction, let us first see what a pearl is.
By definition, a pearl is a hard and lustrous mass which is formed within the shell of a pearl oyster. This process normally occurs naturally, and the oysters are harvested after the pearls are fully matured. Naturally occurring pearls are either saltwater pearls or freshwater pearls, depending on whether they are formed inside oysters or mussels.
When the formation of these pearls takes place under controlled ambience imitating the surroundings under which natural oysters are formed, the result is called cultured pearls. These cultured pearls take up to seven years to form completely. The science behind the formation of cultured pearls is the same as that for a natural pearl. An irritant or small piece of shell forms the core around which the layers keep getting added and calcified (solidified), giving rise to a cultured pearl.
One major difference between natural pearls and cultured pearls is that natural pearls might vary in their shape, size and luster. But because cultured pearls are under human control from start to finish, therefore they are uniform in shape, size and appearance.
An important distinction to make is the one between cultured pearls and imitation pearls. Cultured pearls are not fakes, but imitations are cheap alternatives. Imitations could be made from glass etc. Any good jeweler like Giliarto would provide best quality cultured pearls, and you don't need to worry about imitations.
Leave a comment
Comments will be approved before showing up.
---
Also in Articles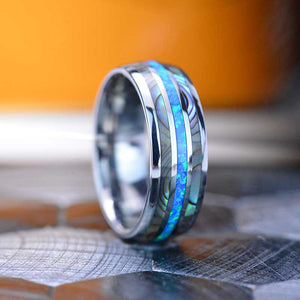 Unveiling the Timeless Elegance: Tungsten Rings with Abalone Shell and Crushed Opal Inlays for Men
In the world of men's fashion, finding a ring that perfectly combines style, durability, and distinctiveness can be a challenging task. However, the search ends with the mesmerizing allure of tungsten rings adorned with abalone shell and crushed opal inlays. These exquisite rings offer an extraordinary blend of natural beauty, rugged strength, and artistic craftsmanship, making them an ideal choice for modern men who seek to make a bold and unique statement.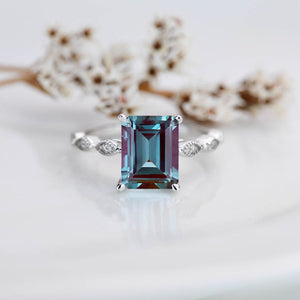 Embracing Eco-Friendly Jewelry: The Beauty of Recycled Gold and Lab-Grown Stones
In recent years, the world has witnessed a growing awareness and concern for the environment, leading to a surge in demand for sustainable and eco-friendly products. The jewelry industry, often associated with resource-intensive practices and environmental concerns, has not been immune to this shift. As consumers become more conscious of their choices, eco-friendly jewelry crafted from recycled gold and lab-grown stones has emerged as a popular and ethical alternative. In this article, we explore the beauty and significance of eco-friendly jewelry, shedding light on the benefits it offers to the environment and why it's becoming a preferred choice among jewelry enthusiasts.