White gold rings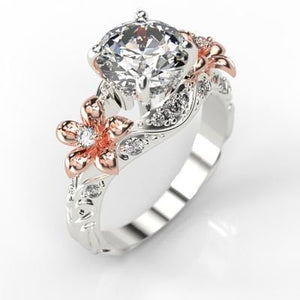 White gold rings online
Women's white gold rings - are the embodiment of simplicity, tenderness and grace. The light sparkling of the metal in combination with the brilliance of the stone creates an incredible effect. Every lady would be glad to receive such a gift. Do you want to make your woman pleasant? Then such a gift will be win-win. We will offer you a wide range of models and favorable conditions.
We offer to buy a ring of white gold online
Our online store of gold jewelry presents a huge selection of rings for every taste. We have simple and laconic models with small stones, as well as bright products for lovers to attract attention. The rings are supplemented by a variety of stones: a diamond, an amethyst, an aquamarine, a ruby and a moissanite. Do you know anything about moissanite? This is a rare cosmic stone, which is little known, but its properties should be highly appreciated. Moissanite is bright, shiny and extremely durable.
White gold moissanite rings are presented in our store. It is a beautiful and gentle combination. We recommend that you pay attention to these models.
The site presents white gold rings for girls with a price
We can buy white gold jewelry online. The choice of model and registration of the order will take several minutes of your time. We provide free delivery to all regions of the United States. All products have guarantees and a refund is provided. We are waiting for your references.
Leave a comment
Comments will be approved before showing up.
---
Also in Articles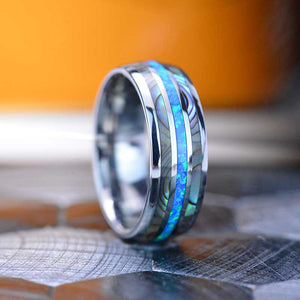 Unveiling the Timeless Elegance: Tungsten Rings with Abalone Shell and Crushed Opal Inlays for Men
In the world of men's fashion, finding a ring that perfectly combines style, durability, and distinctiveness can be a challenging task. However, the search ends with the mesmerizing allure of tungsten rings adorned with abalone shell and crushed opal inlays. These exquisite rings offer an extraordinary blend of natural beauty, rugged strength, and artistic craftsmanship, making them an ideal choice for modern men who seek to make a bold and unique statement.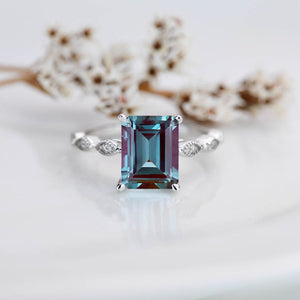 Embracing Eco-Friendly Jewelry: The Beauty of Recycled Gold and Lab-Grown Stones
In recent years, the world has witnessed a growing awareness and concern for the environment, leading to a surge in demand for sustainable and eco-friendly products. The jewelry industry, often associated with resource-intensive practices and environmental concerns, has not been immune to this shift. As consumers become more conscious of their choices, eco-friendly jewelry crafted from recycled gold and lab-grown stones has emerged as a popular and ethical alternative. In this article, we explore the beauty and significance of eco-friendly jewelry, shedding light on the benefits it offers to the environment and why it's becoming a preferred choice among jewelry enthusiasts.