Gemstone jewelry review - history and classification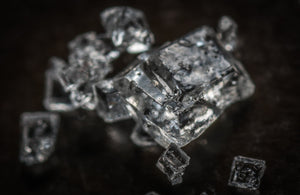 Over the centuries gemstones have played different roles in the folklore and mythologies of various human civilizations. Each culture has its particular theories about various gemstones. Some of these marvelous products of the world told a story or inspired theorists and shamans to attribute miraculous powers to these natural resources. These beautiful glittering rocks have adorned many jewelry pieces. All of the colorful and sparkling gems are unique creations, which are accessible in a splendid diversity of colors collected from different part of the world. Gemstone jewelry has a long and remarkable past. The use of these stones for adornment of jewelry has been popular among goldsmiths and people for centuries. Some gems have been found and appreciated since early human history and were used for tribal, spiritual, and healing purposes. Later, gemstone jewelry was worn as a mean of self-expression, decoration, status symbol, source of power, and cultural beliefs. For instance, in early Indian culture diamonds were associated with the gods and were used to embellish statues. In Islamic cultures an agate ring was thought to offer defense from misfortunes. In ancient Egypt lapis lazuli was highly valued by the pharaohs. This comprehensive guide in the next post is intended to provide a quick description on the meaning of gems, get an insight into their brief history and help you understand the factors that is grading and classifying them. Our short gemstone jewelry review will let you immerse in the mysterious world of gems.
Continued in the next post....
1 Response
Leave a comment
Comments will be approved before showing up.
---
Also in Articles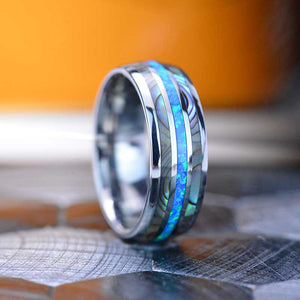 Unveiling the Timeless Elegance: Tungsten Rings with Abalone Shell and Crushed Opal Inlays for Men
In the world of men's fashion, finding a ring that perfectly combines style, durability, and distinctiveness can be a challenging task. However, the search ends with the mesmerizing allure of tungsten rings adorned with abalone shell and crushed opal inlays. These exquisite rings offer an extraordinary blend of natural beauty, rugged strength, and artistic craftsmanship, making them an ideal choice for modern men who seek to make a bold and unique statement.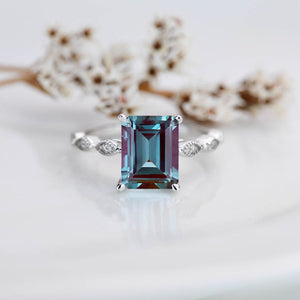 Embracing Eco-Friendly Jewelry: The Beauty of Recycled Gold and Lab-Grown Stones
In recent years, the world has witnessed a growing awareness and concern for the environment, leading to a surge in demand for sustainable and eco-friendly products. The jewelry industry, often associated with resource-intensive practices and environmental concerns, has not been immune to this shift. As consumers become more conscious of their choices, eco-friendly jewelry crafted from recycled gold and lab-grown stones has emerged as a popular and ethical alternative. In this article, we explore the beauty and significance of eco-friendly jewelry, shedding light on the benefits it offers to the environment and why it's becoming a preferred choice among jewelry enthusiasts.