What you need to know about lab-created gemstones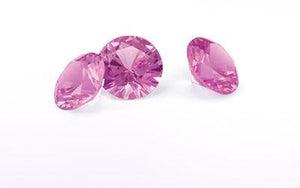 They say diamonds are forever, and the beauty and durability of diamonds and other gemstones really makes us believe it. But it is also true that gemstones mined from the earth's crust do play havoc with the fragile ecological balance of our planet earth.
There is a very good alternative available – lab created gemstones. The manufacturers of such gemstones replicate the chemical structure and physical properties of gemstones under the controlled conditions of a laboratory. The outcome of this is that gemstones are created which are as attractive but do not need to be mined by digging up the earth. In fact, you need to have a keen eye to spot the difference of such gemstones with other gemstones that have been naturally mined.
Gemstone mining involves a huge setup of men, machines and security for extraction, storage, and distribution. Lab created gemstones do not any of these expenses, and therefore are available at a fraction of the price. When you are travelling, it is much safer to carry your lab created gemstones which are not as valuable as the naturally mined gemstones.
There are different sizes, colors, and quality of naturally mined gemstones. In the same way, lab created gemstones also have different grades. You need to speak to the jeweler to ascertain the longevity of the gemstone you plan to buy, and also details of how to take care of them. Since these gemstones are created by chemical processes, there could be certain chemicals they can't be exposed to, and you should find this out from the establishment you are buying from.
Because it is so difficult to make out which is a naturally mined gemstone and which is lab created, it is best to buy from a reputed name like Giliarto, so that you don't end up paying more for your lab created gemstone than it is actually worth.
2 Responses
Leave a comment
Comments will be approved before showing up.
---
Also in Articles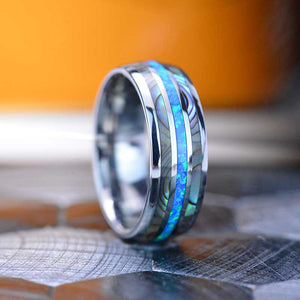 Unveiling the Timeless Elegance: Tungsten Rings with Abalone Shell and Crushed Opal Inlays for Men
In the world of men's fashion, finding a ring that perfectly combines style, durability, and distinctiveness can be a challenging task. However, the search ends with the mesmerizing allure of tungsten rings adorned with abalone shell and crushed opal inlays. These exquisite rings offer an extraordinary blend of natural beauty, rugged strength, and artistic craftsmanship, making them an ideal choice for modern men who seek to make a bold and unique statement.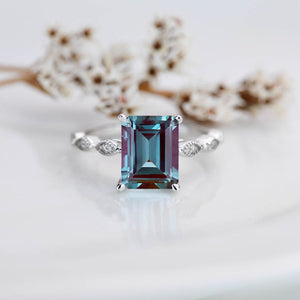 Embracing Eco-Friendly Jewelry: The Beauty of Recycled Gold and Lab-Grown Stones
In recent years, the world has witnessed a growing awareness and concern for the environment, leading to a surge in demand for sustainable and eco-friendly products. The jewelry industry, often associated with resource-intensive practices and environmental concerns, has not been immune to this shift. As consumers become more conscious of their choices, eco-friendly jewelry crafted from recycled gold and lab-grown stones has emerged as a popular and ethical alternative. In this article, we explore the beauty and significance of eco-friendly jewelry, shedding light on the benefits it offers to the environment and why it's becoming a preferred choice among jewelry enthusiasts.