Diamond alternatives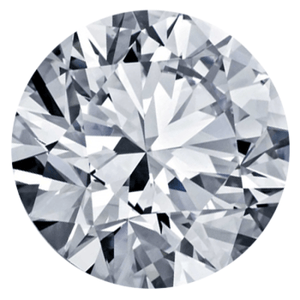 A diamond is forever, and a diamond is a woman's best friend. But a diamond is also pretty costly. So even if you love diamonds, it might not always be possible to spend a little fortune on buying a costly diamond. But those who wish to look good and stay ahead of the fashion race know that no look is complete without a trinket. So what is the honorable way out of this dilemma of whether to splurge money on a diamond and look good or save money and look ordinary without a stone adorning your look?
There is not one, but several good alternatives to wearing a diamond. These are in the form of gemstones which are costly themselves but not to the extent of diamonds. They have a great look and durability but they would be yours for far less. Gemstones like white sapphire, white topaz, cubic zirconia, garnet, spinel, and rutile are very popularly used as substitutes for diamond. The reason they work so well is because they have durability, hardness and the all-important dazzle quite similar to diamonds. Let us look into one such diamond substitute in greater detail.
This stone is called moissanite. Chemically speaking, it is composed of silicon carbide. For the purposes of making jewelry, moissanite is produced synthetically under laboratory conditions. The most unique characteristic of a diamond is its hardness, and with a score of 9.5 on the Mohs scale (out of a possible maximum of 10), moissanite stands right up there as a worthy substitute. On the other factor of brilliant dazzle, moissanite in fact score higher than a diamond, because its different physical structure allows it to sparkle in more colors.
Giliarto offers you great jewelry options using moissanite stone which would provide the durability and the dazzling brilliance of a diamond at much lesser costs.
Leave a comment
Comments will be approved before showing up.
---
Also in Articles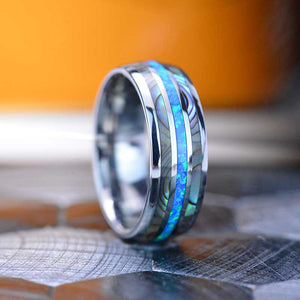 Unveiling the Timeless Elegance: Tungsten Rings with Abalone Shell and Crushed Opal Inlays for Men
In the world of men's fashion, finding a ring that perfectly combines style, durability, and distinctiveness can be a challenging task. However, the search ends with the mesmerizing allure of tungsten rings adorned with abalone shell and crushed opal inlays. These exquisite rings offer an extraordinary blend of natural beauty, rugged strength, and artistic craftsmanship, making them an ideal choice for modern men who seek to make a bold and unique statement.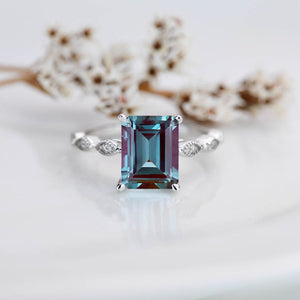 Embracing Eco-Friendly Jewelry: The Beauty of Recycled Gold and Lab-Grown Stones
In recent years, the world has witnessed a growing awareness and concern for the environment, leading to a surge in demand for sustainable and eco-friendly products. The jewelry industry, often associated with resource-intensive practices and environmental concerns, has not been immune to this shift. As consumers become more conscious of their choices, eco-friendly jewelry crafted from recycled gold and lab-grown stones has emerged as a popular and ethical alternative. In this article, we explore the beauty and significance of eco-friendly jewelry, shedding light on the benefits it offers to the environment and why it's becoming a preferred choice among jewelry enthusiasts.