Engagement Ring for Him- How to Choose?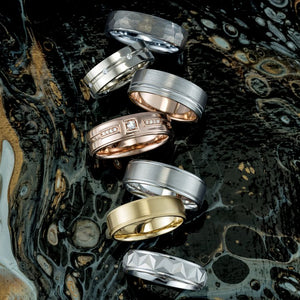 Whether you are a woman who dares to be different and pop the big question herself or a man who has found his dream lover and has decided to ask him to marry you, you are in luck. The stores today have more options than ever in men's engagement rings. But the question still remains, how to go about the selection. It's really not that complicated. With these following tips, you can pick the perfect engagement ring for your man in a jiffy.
Know Where to Shop
This is the first part of the puzzle that needs solving before anything else. Without knowing which stores have the best collection of men's engagement rings, you are lost in a sea of choices. A number of ace brands now have separate sections for men's engagement rings. There are other brands online that have exquisite collections of these rings too. So, take time to scoping your options. 
Make His Taste Your Priority
When going shopping for someone, the first thing to consider is their taste in that particular thing. In this case, little things can give clue you in. Notice their style, their dressing, their choice in jewelry and such things to get a general idea of their taste. Based on what you know, decide between a minimal and a gorgeous ring. 
Take Into Account His Lifestyle
Lifestyle is another thing that needs considering when you are buying an engagement ring for your partner. If he is athletic and enjoys sports, then you need to go with a comfort fit ring with low settings and minimal embellishments. For others who have a desk job, something more decorative may work, depending on their personal styles. Use your judgement to grab a ring that you think best goes with his lifestyle. 
Leave a comment
Comments will be approved before showing up.
---
Also in Articles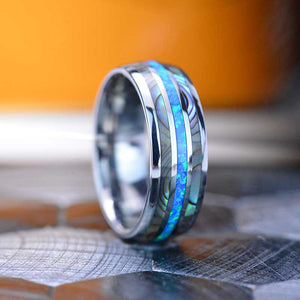 Unveiling the Timeless Elegance: Tungsten Rings with Abalone Shell and Crushed Opal Inlays for Men
In the world of men's fashion, finding a ring that perfectly combines style, durability, and distinctiveness can be a challenging task. However, the search ends with the mesmerizing allure of tungsten rings adorned with abalone shell and crushed opal inlays. These exquisite rings offer an extraordinary blend of natural beauty, rugged strength, and artistic craftsmanship, making them an ideal choice for modern men who seek to make a bold and unique statement.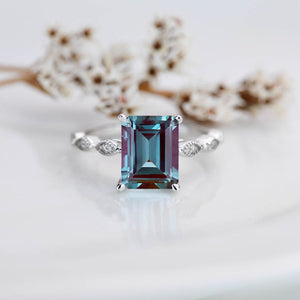 Embracing Eco-Friendly Jewelry: The Beauty of Recycled Gold and Lab-Grown Stones
In recent years, the world has witnessed a growing awareness and concern for the environment, leading to a surge in demand for sustainable and eco-friendly products. The jewelry industry, often associated with resource-intensive practices and environmental concerns, has not been immune to this shift. As consumers become more conscious of their choices, eco-friendly jewelry crafted from recycled gold and lab-grown stones has emerged as a popular and ethical alternative. In this article, we explore the beauty and significance of eco-friendly jewelry, shedding light on the benefits it offers to the environment and why it's becoming a preferred choice among jewelry enthusiasts.