Gemstones that Work Best for Men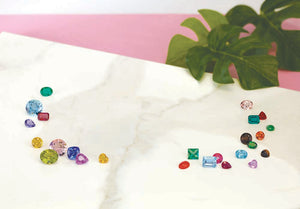 The gallery of gemstones is practically endless, but to this day, the choices are not as many for men as for women. But, for what it's worth, it's more now than it ever was. So, instead of pondering on the numbers, let's take a round of the men's side of the gallery. If you are out shopping for men's jewelry, here are the gemstones that should be the center of your focus.
Diamond
Diamond is the only stone in the entire gemstone category that works equally for all genders. For men, white diamond is high up on the list, but there are other colors too that make equally good choices for men. Black diamond for example is one of the most popular choices among men these days. This mysterious stone never fails to impressive without asking for attention. 
Second in line is sapphires. Now in nature, sapphire occurs in a bounty of colors. Not all of them I'd say is a guy's color. Men like to stick to the blue variants, and for good reasons. The deep blue tones of sapphire stand for masculinity, mystery and mojo. 
Emerald
Sometimes even men don't mind a little color, but don't get too ambitious, because the extent of their color fetish is emerald. If you have seen a high-grade emerald you would know why. These stones wear a pale color and a glistening feature that come together in such a demure but interesting aesthetics that you simply can't overlook. 
Black Opal
This enigmatic stone has captured the hearts of the buyers for centuries. Now a popular choice in men's gemstones, this one is loved for its deep black tone and magical play of colors on the surface. Black opal is a stone so alive and dramatic that it has the power to make anybody look stylish. 
Leave a comment
Comments will be approved before showing up.
---
Also in Articles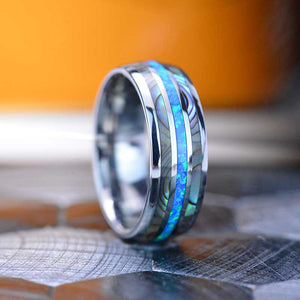 Unveiling the Timeless Elegance: Tungsten Rings with Abalone Shell and Crushed Opal Inlays for Men
In the world of men's fashion, finding a ring that perfectly combines style, durability, and distinctiveness can be a challenging task. However, the search ends with the mesmerizing allure of tungsten rings adorned with abalone shell and crushed opal inlays. These exquisite rings offer an extraordinary blend of natural beauty, rugged strength, and artistic craftsmanship, making them an ideal choice for modern men who seek to make a bold and unique statement.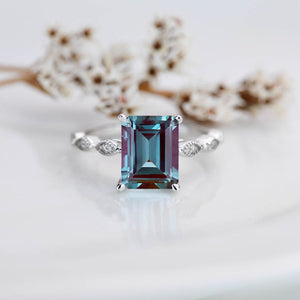 Embracing Eco-Friendly Jewelry: The Beauty of Recycled Gold and Lab-Grown Stones
In recent years, the world has witnessed a growing awareness and concern for the environment, leading to a surge in demand for sustainable and eco-friendly products. The jewelry industry, often associated with resource-intensive practices and environmental concerns, has not been immune to this shift. As consumers become more conscious of their choices, eco-friendly jewelry crafted from recycled gold and lab-grown stones has emerged as a popular and ethical alternative. In this article, we explore the beauty and significance of eco-friendly jewelry, shedding light on the benefits it offers to the environment and why it's becoming a preferred choice among jewelry enthusiasts.