November birthstone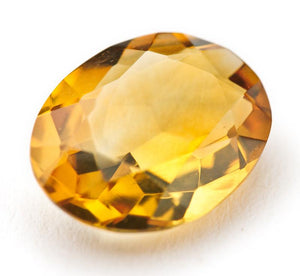 November is another month which has two birthstones associated with it. These stones are topaz and citrine. This is one set of two stones which have several similarities, and they have often been mistaken for each other as well.
The principal color of the topaz is yellow, although you will find several variations as well, and the original topaz stone is in fact colorless. The yellow topaz stone was believed to break magic spells and also calm the anger of the wearer. People have got good results in calming nerves and avoiding nightmares after adorning a topaz. Although references to topaz have been found in Greek literature as well as Biblical literature, but physically this gemstone was first found in large amounts in Russia. Till then it was associated mainly with their czars and other royalty, but topaz was democratized to a large extent when huge deposits were found in Brazil. Another less costly variant is the blue colored topaz obtained by irradiation of the colorless variety of topaz gemstone.
Citrine is the second gemstone associated as a November birthstone, and it also has a yellowish look like its twin gemstone topaz. For many years, citrine was actually referred to as gold topaz or Spanish topaz. Although these gemstones are also observed in shades of orange, but the yellowish hues come from iron traces inside the stones. This stone is popularly referred to as a healing quartz, and apart from these healing properties, this stone also suppresses negative emotions and creates new beginnings. Wearers also believe that the citrine gemstone brings wealth.
The multiple beneficial properties of these two gemstones have encouraged people to wear them as part of their jewelry. Online retailers of good quality jewelry, like Giliarto, have incorporated several attractive jewelry designs using these and other birthstones.
Leave a comment
Comments will be approved before showing up.
---
Also in Articles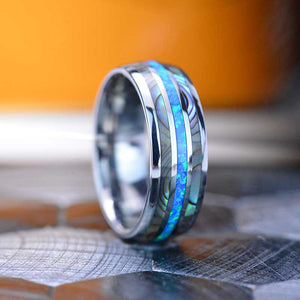 Unveiling the Timeless Elegance: Tungsten Rings with Abalone Shell and Crushed Opal Inlays for Men
In the world of men's fashion, finding a ring that perfectly combines style, durability, and distinctiveness can be a challenging task. However, the search ends with the mesmerizing allure of tungsten rings adorned with abalone shell and crushed opal inlays. These exquisite rings offer an extraordinary blend of natural beauty, rugged strength, and artistic craftsmanship, making them an ideal choice for modern men who seek to make a bold and unique statement.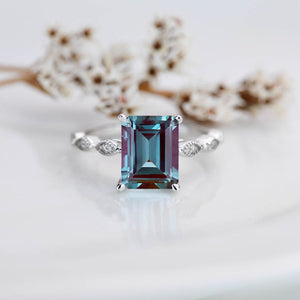 Embracing Eco-Friendly Jewelry: The Beauty of Recycled Gold and Lab-Grown Stones
In recent years, the world has witnessed a growing awareness and concern for the environment, leading to a surge in demand for sustainable and eco-friendly products. The jewelry industry, often associated with resource-intensive practices and environmental concerns, has not been immune to this shift. As consumers become more conscious of their choices, eco-friendly jewelry crafted from recycled gold and lab-grown stones has emerged as a popular and ethical alternative. In this article, we explore the beauty and significance of eco-friendly jewelry, shedding light on the benefits it offers to the environment and why it's becoming a preferred choice among jewelry enthusiasts.