Seven Reasons to Gift Jewelry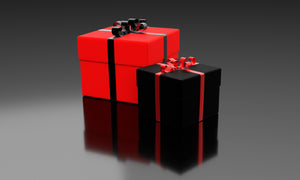 We all love to receive expensive gifts, especially jewelry. But when it comes to giving gifts, jewelry has several advantages for the giver as well. That is why you should not look at only the cost when you are trying to decide what to give. If the person whom you will gift is really special to you, then you should also look at the advantages of gifting jewelry, even if it is a tad pricey. Let us look at some advantages you get :
You rarely run the risk of gifting a duplicate, like you might if you decide to gift clothes or footwear. Because most jewelry stores have an online presence now, you can check if the design you like is also available at any other jeweler's website or not. Still, if you feel that the design you select could be an overlap, then you can easily personalize the gift to make it really unique.

Unlike clothes or footwear, a gift of jewelry doesn't run the risk of being too tight or too oversized. There is also no worry about suiting a particular complexion or body type, because a piece of jewelry would go well with every type.

You do not need a particular reason or occasion to gift jewelry. A nice item of jewelry would make the receiver happy whichever time of the year you gift it.

You can gift jewelry with a long term view too, if the receiver is someone very intimate to you. The reason for this is that gold is one asset class which is bound to appreciate in value over the years. So if the receiver wishes to cash in to your gift (provided you have no issues with it), then he or she is bound to get a great value from it on account of the appreciation of its value.

In case your receiver feels bad selling off your gift many years later, he or she can also use it as a priceless heirloom to be gifted to the next generation. This is only possible because of the tremendous longevity of jewelry, which is of course one reason for its cost.

Many wearable gifts go out of fashion in a couple of years, and sometimes in even less time. This is where jewelry stands out, because it will never go out of fashion. In fact, most old designs make a comeback every few decades and it helps you recycle old jewelry if you have it.

Finally, the last but important reason for gifting jewelry is that people usually never buy jewelry for themselves. Jewelry is usually purchased with the purpose of gifting someone. So, it is better that you buy jewelry to gift someone, and hope that someone else also buys jewelry to gift to you!
Whether it is made from precious metals, stones or any other material, jewelry is close to everyone's heart, so you can never go wrong if you decide to gift jewelry to someone. There are a number of dependable websites from whom you can purchase jewelry online.
Leave a comment
Comments will be approved before showing up.
---
Also in Articles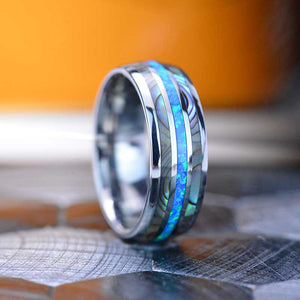 Unveiling the Timeless Elegance: Tungsten Rings with Abalone Shell and Crushed Opal Inlays for Men
In the world of men's fashion, finding a ring that perfectly combines style, durability, and distinctiveness can be a challenging task. However, the search ends with the mesmerizing allure of tungsten rings adorned with abalone shell and crushed opal inlays. These exquisite rings offer an extraordinary blend of natural beauty, rugged strength, and artistic craftsmanship, making them an ideal choice for modern men who seek to make a bold and unique statement.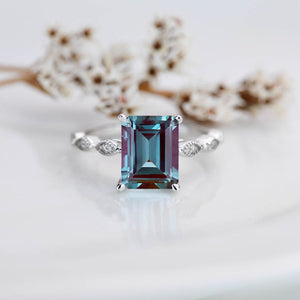 Embracing Eco-Friendly Jewelry: The Beauty of Recycled Gold and Lab-Grown Stones
In recent years, the world has witnessed a growing awareness and concern for the environment, leading to a surge in demand for sustainable and eco-friendly products. The jewelry industry, often associated with resource-intensive practices and environmental concerns, has not been immune to this shift. As consumers become more conscious of their choices, eco-friendly jewelry crafted from recycled gold and lab-grown stones has emerged as a popular and ethical alternative. In this article, we explore the beauty and significance of eco-friendly jewelry, shedding light on the benefits it offers to the environment and why it's becoming a preferred choice among jewelry enthusiasts.